Michelle Obama became America's first Black first lady after Barack Obama was elected President in 2008. The former first lady's journey to the White House can be traced back five generations to Melvinia Shields, a 6-year-old girl who was enslaved. She was Obama's great-great-great-grandmother and was "gifted" at the age of 6 by an elderly master to Paterson's daughter and son-in-law – Christianne and Henry Shields. In his will, she was described as "negro girl Melvinia." She was considered property and valued at $475, reported The New York Times. She was removed from the South Carolina estate where she grew up and moved with the Shields to Georgia. While she worked with the Shields, she would give birth, at the age of 15, to her biracial son, Dolphus T. Shields.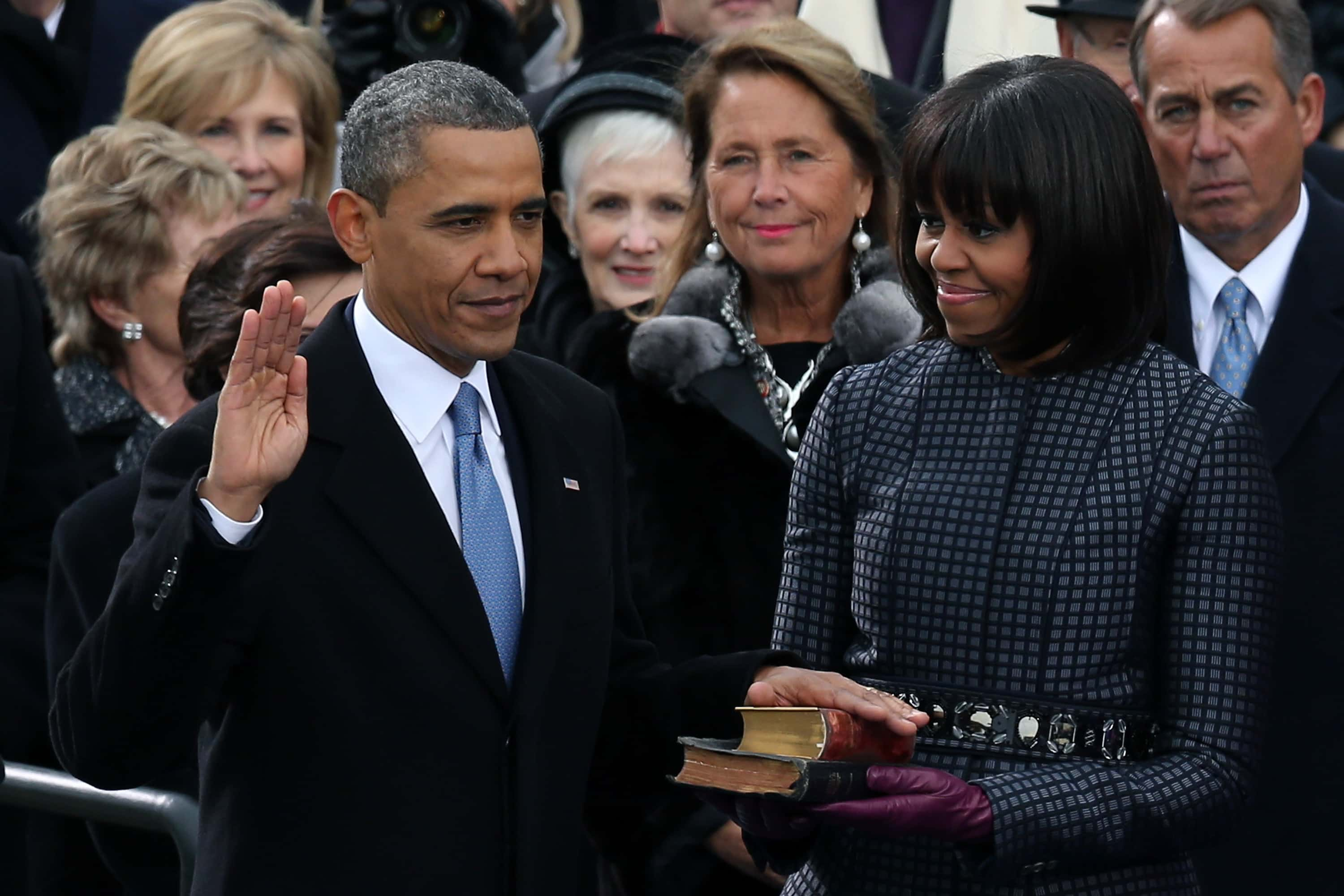 It was Megan Smolenyak, an expert in genealogy, Megan Smolenyak, who traced Michelle Obama's family tree back five generations till she established the existence of Melvinia Shields, a slave girl owned by a David Paterson in Spartanburg, South Carolina. After deciding to run for President, the Obama campaign hired genealogists to research Michelle Obama's family roots. The exact details of the research weren't revealed but during a speech during the Presidential race, Barack Obama said he was "married to a black American who carries within her the blood of slaves and slave owners," reported The Guardian.
Smolenyak then did her own research to trace Michelle Obama's roots to Melvinia Shields. Rape and sexual assault of enslaved women by white "owners" were common but there is no record on who Dolphus T. Shields' father actually is. While some speculated it could have been Henry Shields as Melvinia named her son Shields, but it was pointed out that it was common for enslaved people to take their "master's" name. "This is a very universal story," Smolenyak said. "It's a story of the spread of slavery through the south and the Great Migration of African-Americans to the north. The fact that there is mixed heritage involved will not be a great surprise to many as it was so common between masters and slaves," she added. Smolenyak traced Barack Obama's roots back to Ireland and revealed that he is a distant cousin of Brad Pitt.
It was the 1870 US census that helped piece together Michelle Obama's lineage. It was the first post-civil war census that documented former slaves. In the previous census, they were listed as property. While Smolenyak's research established Michelle Obama's connection with slavery on her mother's side, it had already been known that her paternal great-great-grandfather, Jim Robinson, had been enslaved on a rice plantation in South Carolina. He remained enslaved until the end of the civil war. "It illuminates the ways in which we are all deeply connected, which few white Americans have been willing to accept. And it shows that slavery is not this remote and distant thing, but part of our intimate and personal family histories," said Saidiya Hartman, author of Lose Your Mother: A Journey on the Atlantic Slave Route.
It was a historic moment when Michelle Obama packed her bags for the White House. Jim Robinson, her ancestor from her father's side was illiterate and every descendant since had been more educated than the previous generation. Michelle Obama earned degrees from Princeton University and Harvard Law School before becoming the first Black first lady in the history of the United States. In 2009, Michelle Obama would move into the White House that was partially built by enslaved people marking an important step forward for the country and the African-American community. "That is the story of this country, the story that has brought me to this stage tonight, the story of generations of people who felt the lash of bondage, the shame of servitude, the sting of segregation, but who kept on striving and hoping and doing what needed to be done so that today I wake up every morning in a house that was built by slaves. And I watch my daughters, two beautiful, intelligent, black young women playing with their dogs on the White House lawn," she said in a stirring speech in 2016.