Employees are often made to feel guilty about taking time off from their workplace. They are asked to apply for the time-off way in advance and still, they are not guaranteed if it will be approved or not. Several people have been trying to find alternate ways to get their time off approved. A TikTok user has a brilliant idea that might work for some organizations. In a TikTok video posted by @thaliasanmiguel, the text overlay reads, "When one of my managers rejects my time off, so I resubmit it and a different manager approves it." Thalia can be seen dancing to a song at a store.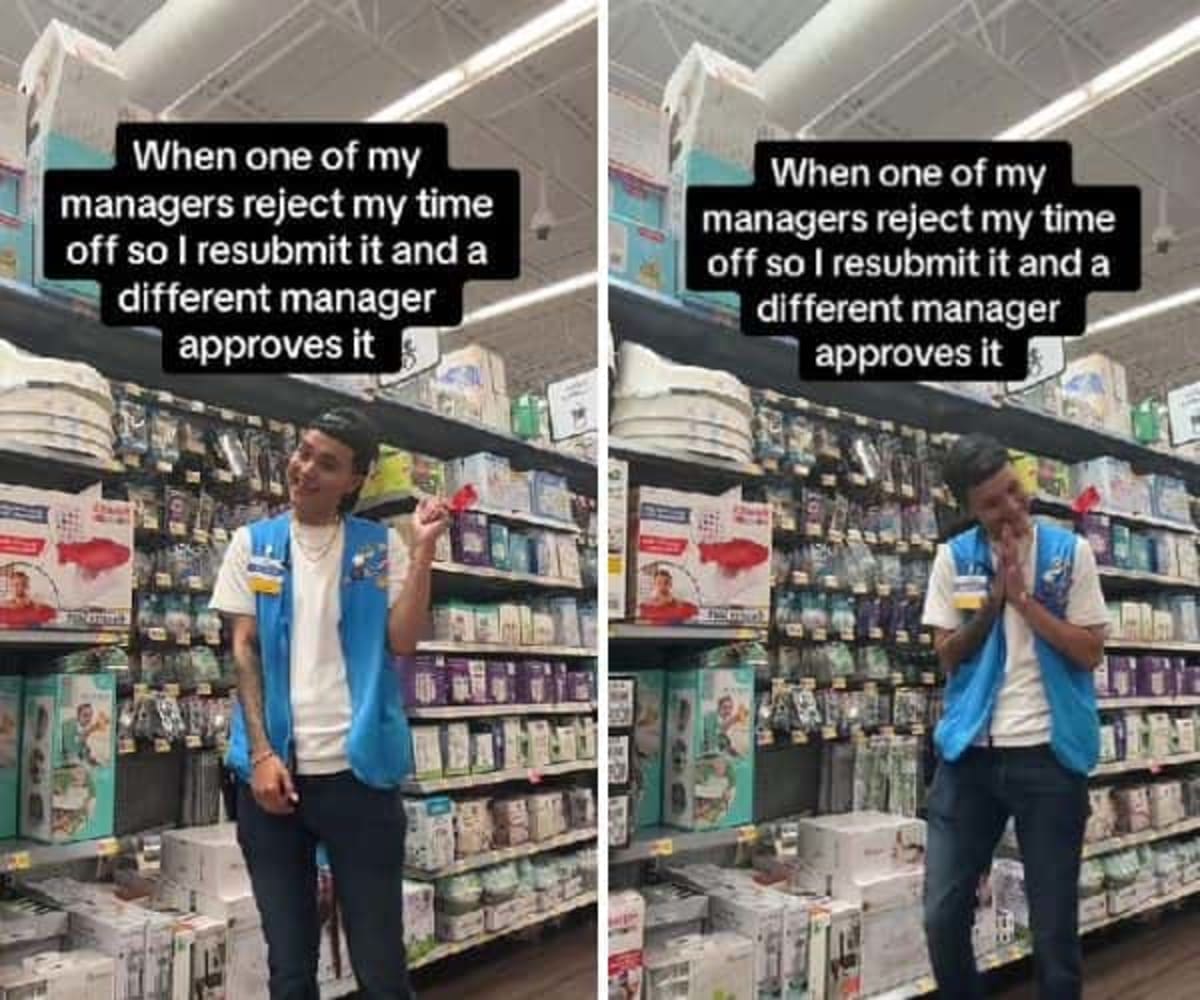 The video is captioned, "Lols" and has about 438.8k views and 48.1k likes on TikTok. Many in the comments sections shared their own personal experiences. @amelia._.phillips commented, "Mine kept rejecting it. So, I turned in my notice." @proudmama1417 wrote, "Hahahah yessss I damn keep resubmitting until someone approves it." @HunnidBandsLou said, "Made the new coach remove unwanted days off my schedule and approve my 5-day PTO." @_kaylaandamanda_ shared, "I'm a manager and I stand by PTO is NOT a request lol. It means PREPARE THE OTHERS. Because I won't be showing up." @brobrobrobrobrobro31 wrote, "Okay, so when I worked at Walmart and needed an off day, I'd just use the 'school activities' or something like that and it was approved automatically."
It sure seems like a great idea to get approval for time off. However, what many workplaces do not understand is that giving some time off to the employees will help people to function better. And they will have productive employees who want to give their best at work.
Other than paid time off, every employee also deserves a raise at their jobs. A video shared by TikTok user @culturekidsgroup shows how an employee who was denied a raise began to leave the office sharp at 5 pm. The person closes his laptop, picks it up, and exits the office space. "When your boss denies your raise request, so you start taking the 9-5 seriously," the text overlay reads.
The video basically is an enactment of how employees should treat their 9 to 5 jobs if they are not given the right raise. Many people found the video relatable. @ronyarr123 wrote: "Me, when I was denied a raise that wasn't even a raise just asking to be paid the same amount my colleagues who do the exact same job I do." @frankdmrt stated a few more things: "Always get there at 8:58, always exit at 5, no exceptions, and always do the minimum target required."
There are many pros and cons of working 9 to 5. Such jobs reportedly give one career security as the employee finishes the given task and then gets paid a set wage. Moreover, one can look to polish their skillset after their work hours, reports The Washington Post. Also, this schedule works well for people who want consistency to feel comfortable. The only thing that is missing in such jobs is flexibility in working hours.