Have you ever wondered how you could get a salary increase or a promotion? Did you Google "how to ask for increments in a professional way"? This TikTok user has got your back. She claims to have found the "laziest way to get promoted and double your salary."
TikTok user Avni (@yourtechgirly) uploaded a video on June 19, sharing how one can double their salary. In just two days the video has gained more than 294,000 views and over 25,000 likes. "I was probably one of the literal worst employees of all time. I still got a $40,000 pay bump because I did this one thing right," she says in the video.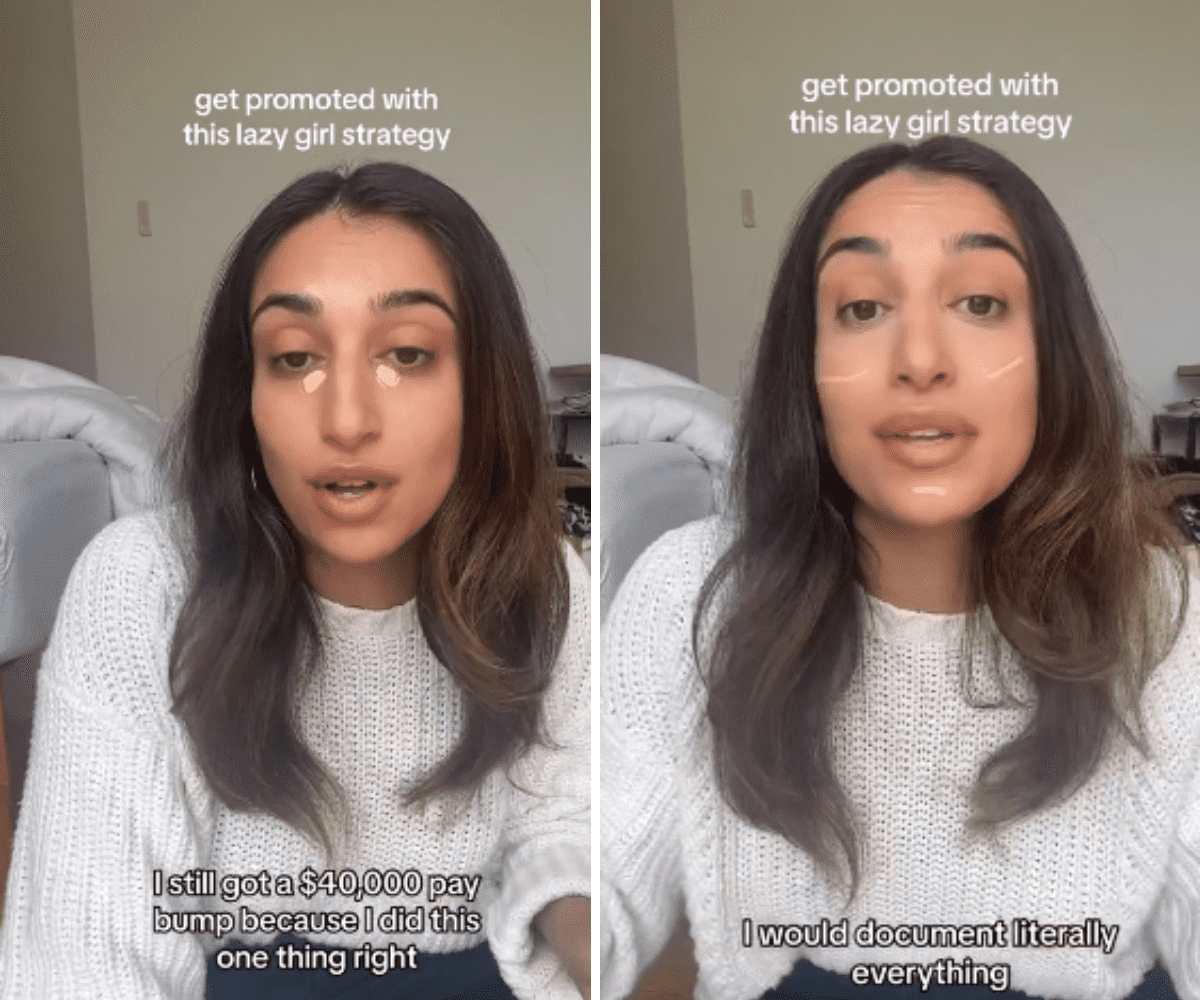 Avni continues, "I would document literally everything." She explains that she kept a list of any project she did at work and all the links to important work and even screenshots of Slack messages that took more than 5 minutes to write. It helped her discuss with her company how she had contributed to the growth and thereby, why she deserved a promotion. She points out that this method is quite effective since the people who promote us are often not the ones who see our work daily. Therefore, having a record of our contributions helps.
"Coming up with tangible, quantifiable metrics of why you should get a pay raise when it comes down to your promo cycle. [It] is incredibly difficult to do because oftentimes the work you do is not as simple as 'I saved this many dollars,'" Avni says. She also observed how her tasks contributed to the other people and projects in her company. She translated this assistance to saving based on that person's salary.
She concludes, "I promise you, you're literally going to double your pay by the end of the year with this strategy." Many career advice websites also suggest what Avni did. According to Indeed, "Be sure to document the details of the specific accomplishment(s) you'll reference in your conversation about a raise. Even though your manager may be aware of your work broadly, they may not be up to date on precisely how impressive it was."
People were quick to comment on the video. @cheesepizza commented, "My coworker got promoted because she took her Slack messages answering my questions and called it 'mentoring.'" @Esther expressed, "Girl, this isn't lazy, this is providing value as an employee." @greenvelvetjacket wrote, "This is so helpful. I did my boss' job for an entire year, he was let go, but I didn't get promoted, need to document all my work!" @aujus said, "Keeping a brag sheet is key... I just wrote my annual review yesterday and was panicking till I opened that sheet and was reminded of everything I do/did." @simonshlei commented, "Sooo true got a $5,000 raise and I do exactly what I'm paid to do nothing more. Lol, also being a nice person helps too."
These tips can be helpful for anyone looking for ways to ask for a promotion or a salary hike. It shows the employer that you are organized, make arguments based on facts and are asking only for what you deserve.