Many women grow up without the guidance and support of good parental figures. Drew Barrymore has always been vocal about having grown up in similar circumstances. The actress recently revealed that at the age of seven, she saw Steven Spielberg as a father figure while working on their 1982 classic "E.T. the Extra-Terrestrial."
However, the renowned director reportedly refused when Barrymore asked him to be her real father, reports Variety. He eventually agreed to be her godfather. Barrymore's biological father, actor John Drew Barrymore, was an abusive alcoholic. In a profile published by Vulture, Barrymore praised Spielberg as "the only person in my life to this day that ever was a parental figure."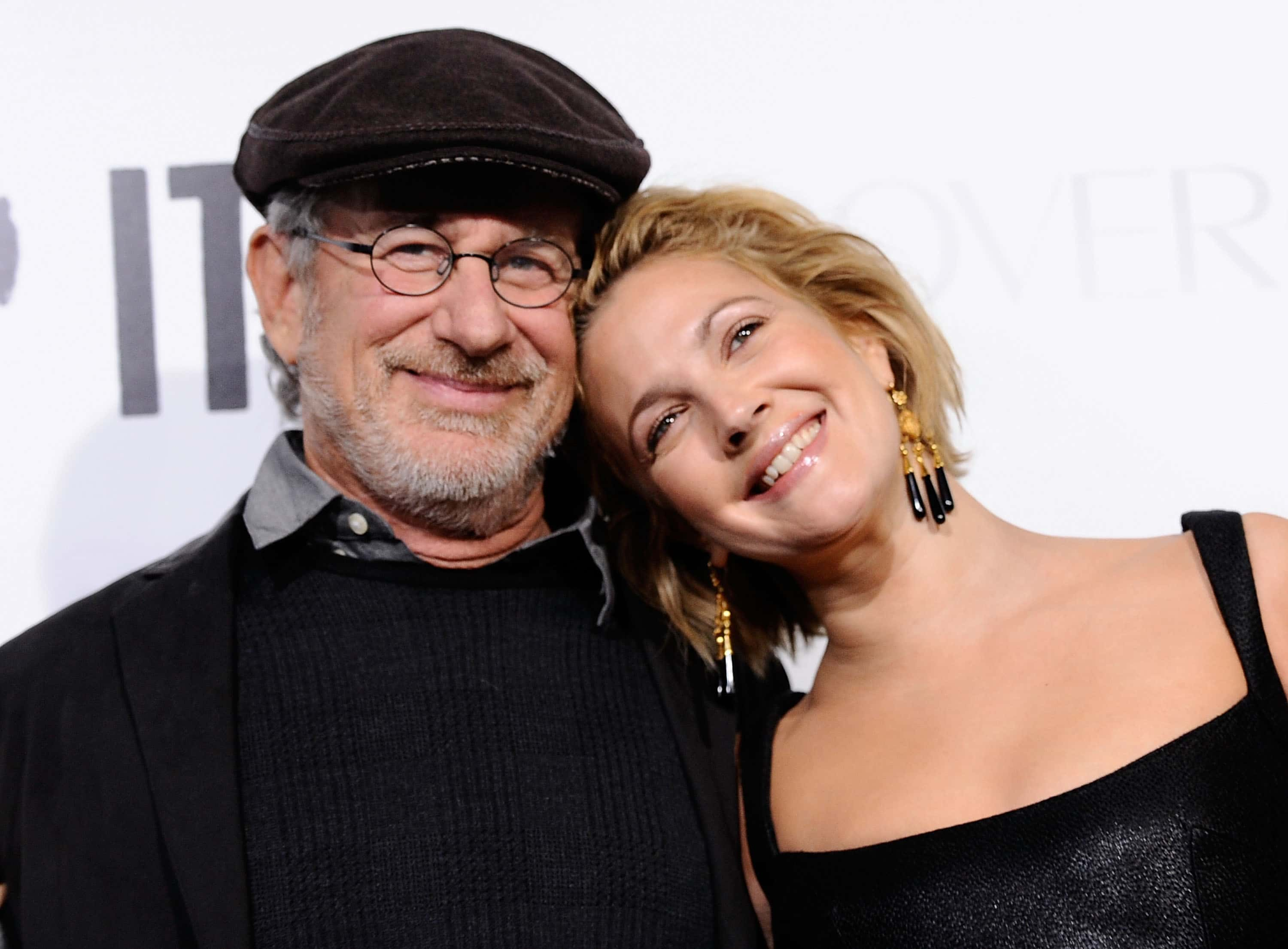 While on set, Spielberg made sure the title character's magic was kept alive for the young Barrymore, who believed he was real. Spielberg shot the entire film in strict continuity to avoid breaking the spell. He also kept a couple of operators on standby for instances when the alien had to react to the little girl. After a few weeks of filming, Barrymore observed several men operating E.T. and demanded that they leave the set. "I didn't want to burst the bubble," said Spielberg. "So I simply said, 'It's okay, E.T. is so special E.T. has eight assistants. I am the director, I only have one.'"
Spielberg also kept the crew on hand during non-filming hours, such as lunch breaks, so that Barrymore could eat with E.T. The young star reportedly even stayed with Spielberg "on weekends; he gave her a cat she named Gertie and took her to Disneyland and Knott's Berry Farm."
---
View this post on Instagram
---
Meanwhile, Barrymore's personal life was spiraling down to rock bottom due to her abusive father. John Drew Barrymore was a moderately successful actor who had lost his spot in the limelight by the time she was born. He was an abusive drunk who abandoned her mother, Ildiko Jaid Barrymore. Drew's first memory of him, when she was three years old, is when he stormed in and threw her against a wall. He'd do things like hold her hand over a candle and tell her that the pain is only in her head. He usually reappeared when he needed money. "Talk about someone who was not a careerist," Barrymore recalled. "He was like, 'I will burn this fu**ing dynasty to the ground.'"
---
View this post on Instagram
---
She has previously spoken about entering rehab at a young age since she started to use marijuana at the age of 10 and snorting cocaine at the age of 12. When Barrymore was 7 years old and working on "E.T.," she would arrive wearing a red lipstick on set and Spielberg would tell her to remove her red lipstick. "She was staying up way past her bedtime, going to places she should have only been hearing about, and living a life at a very tender age that I think robbed her of her childhood," Spielberg recalled. "Yet I felt very helpless because I wasn't her dad. I could only kind of be a consigliere to her."
---
View this post on Instagram
---
According to PEOPLE, the cast of "E.T." discussed the possibility of a sequel on "The Drew Barrymore Show" while celebrating the film's 40th anniversary. Barrymore revealed that, while she had mentioned the possibility to Spielberg, he had preferred to leave the classic alone."
"And at that moment I thought, 'Oh that's a bummer because that doesn't bring us all back together again for another round,' but I also understood and respected and completely knew that it was all about the preservation of integrity for him," she shared. The film's 40th anniversary in 2022 bore a special meaning for Barrymore as her daughters were then around the same age she was when it was first released. The 48-year-old previously revealed that Spielberg pointed out the coincidence to her. "So he's like, 'We're not missing this moment with your kids.' I'm like, 'Okay. You're right. We can't. You're right.' This is very emotional and full circle. My kids are very close to the age that I was when E.T. came out. This is where I'm at, and they love Steven," she said. To date, Speilberg and Barrymore share a special bond.