Dolly Parton has achieved a great many things in her decades-long career in the music industry. She has released numerous hit evergreen tracks, won several Grammy Awards and also penned down several books. However, it is not widely known that the 77-year-old songstress also wrote personalized notes on the back of a children's book with an aim to encourage the habit of reading.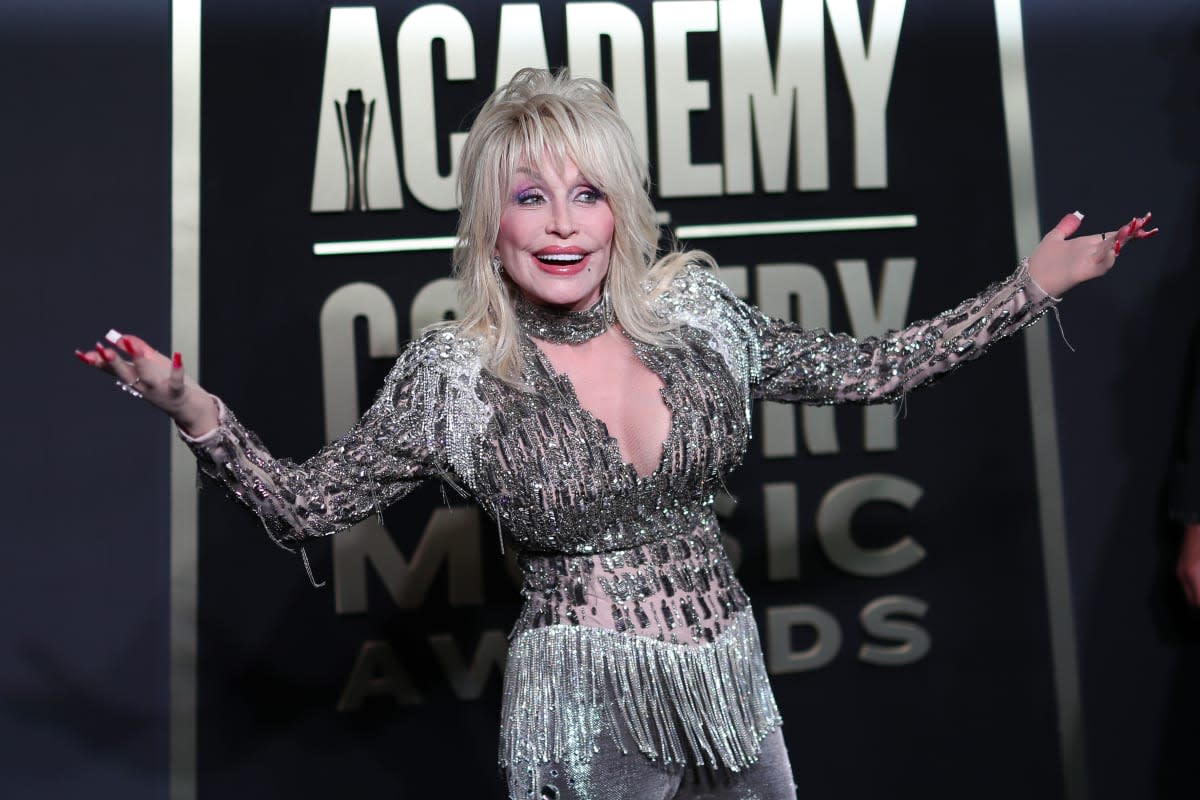 Parton's Imagination Library was launched by the singer back in 1995. It is a book gifting program that mails free, high-quality books to children from birth to age five, no matter their family's income. First books were only distributed to children living in Sevier County, Tennessee where Parton grew up. By 2003, Parton's Imagination Library had mailed one million books. It would prove to be the first of many millions of books sent to children around the world, per the website.
A user on Reddit called u/song2sideb shared one of the letters penned down by Parton which was inside a book received by their kid. The person shared a snap of the letter, which was signed by Parton and was addressed to the "Imagination Library Graduates." Parton makes the letter inclusive for every kid who reads it and beams at how the kid who might be reading the letter has grown up to reach the tender age of five.
"My, how time flies," the letter reads at the beginning. "It seems it was only yesterday when your family and friends read you your first story. You were just a baby. Now you are five years old and about to go to school. How exciting!" Then Parton writes about how this book with the letter printed in it will be the last book the kid will receive from the Imagination Library because the service caters to only kids up until they reach their fifth birthday. However, she hopes to get a promise from all the kids reading her letter that they will continue to read books.
---
View this post on Instagram
---
"If you go to your local public library, you will find a great number of books just for kids your age. Every book is a treasure and every time you open one up, you will meet new friends and take wonderful journeys to magical places," Parton continues in her letter. She wishes every kid to have a great time at school where they will find school libraries to browse through more books as well. The "Jolene" singer reminds the kids that there is "no limit to what one can do and how far they can go." She also urges the readers to dream big, learn everything they can and care for those who care for them. She signs off the wholesome letter reminding everyone that they are terrific and she loves them all.
Redditors were overjoyed and thrilled to know about Parton's initiative if they didn't already. u/Brown-eyed-otter wrote: "I signed my son up the week he was born. We still get excited every month. I think I'll cry when we get this letter. He's currently 15 months." u/Orphan_Izzy commented: "I have become totally enamored with Parton over the last few years and respect her so much. She is such a gentle and wise woman with an interesting background and an amazing sense of herself. This letter is so lovely."
u/cturtl808 added: "She made $10 mil off royalties from Whitney Houston covering her song. She immediately turned around and invested the money in a marginalized school district to redo buildings, buy books, and help the kids get what they needed to actually learn." According to the Imagination Library's website, Parton's home state of Tennessee pledged to pursue statewide coverage of this book mailing program in 2004 and global expansion was on the horizon. After the United States, the program launched in Canada in 2006 followed by the United Kingdom in 2007, Australia in 2013 and the Republic of Ireland in 2019.