Dolly Parton is many things—a singer, songwriter, actor, philanthropist and national treasure. But one thing she doesn't associate with is being a "rock star." Not that she doesn't want to, it's just that she doesn't believe that's her genre of music. Parton made the distinction after she was placed on the shortlist of 2022 Rock & Roll Hall of Fame nominees in February. The singer said she was "extremely flattered and grateful" for the nomination but said she was withdrawing herself from the shortlist. She said she didn't "feel that I earned that right," reported CNN.
"I do not want votes to be split because of me, so I must respectfully bow out," said Parton. "I do hope that the Rock & Roll Hall of Fame will understand and be willing to consider me again — if I'm ever worthy." However, she added that the nomination spurs her to expand her genre. "This has, however, inspired me to put out a hopefully great rock 'n' roll album at some point in the future, which I have always wanted to do! My husband is a total rock 'n' roll freak, and, has always encouraged me to do one. I wish all of the nominees good luck and thank you again for the compliment. Rock on!"
As per the current criteria, inductees don't require them to record within the rock genre — to be eligible, artists must have released their first commercial recording 25 years earlier. Some of the other musicians nominated along with her include Devo, Duran Duran, and Rage Against the Machine. Some of the other 2022 nominees include Eminem, Lionel Richie, and Dione Warwick. The definition of rock has always been fluid with everyone having their own interpretation of what it means to be a rockstar. While some view 'rock' as a genre of music, some believe it's an attitude. It was the latter section of fans that voted for Parton when Rock & Roll Hall of Fame held an official fan vote. Parton stood at fourth place among other nominees with nearly 30,000 votes.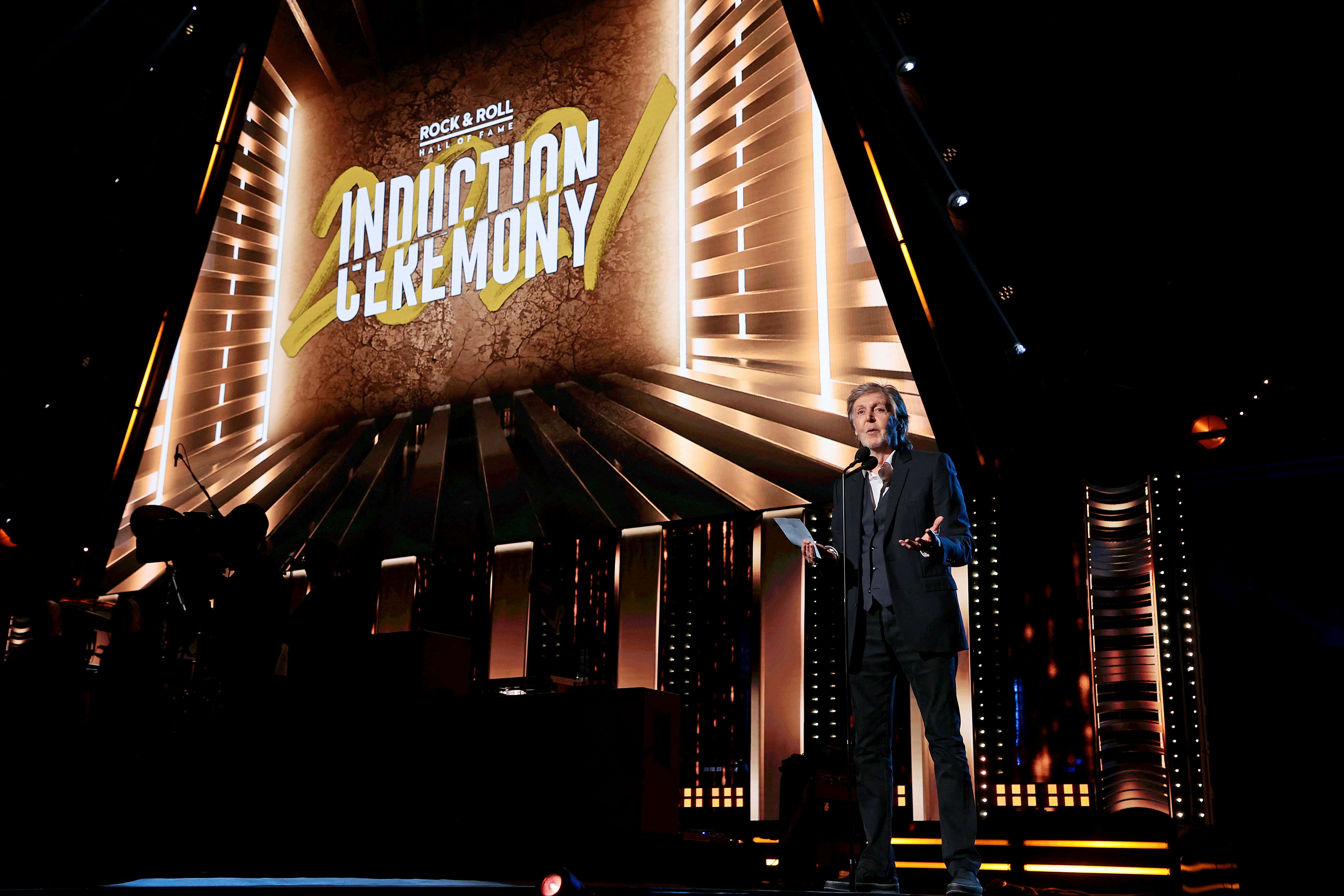 Ice Cube was one of the musicians who attempted to broaden the horizons of the rock and roll genre. Inducted in 2016 along with fellow N.W.A members: Dr. Dre, MC Ren, DJ Yella, and the late Eazy-E. "Now, the question is, 'Are we rock and roll? And I say, 'You goddamn right we rock and roll,'" said Ice Cube during his induction speech. "Rock and roll is not an instrument, rock and roll is not even a style of music. Rock and roll is a spirit. It's a spirit. It's been going since the blues, jazz, bebop, soul, R&B, rock and roll, heavy metal, punk rock, and yes, hip-hop. And what connects us all is that spirit. … Rock and roll is not conforming to the people who came before you, but creating your own path in music and in life."
It appears Dolly Parton's interpretation of what defines rock and roll differs from Ice Cube, but if we were to apply the latter's definition, there's no question Dolly Parton is rock and roll. She has carved her own path in life and in the music industry. This is not the first time Parton has rejected an attempt to honor her. When Tennessee State Representative John Mark Windle introduced a bill to install a statue honoring Parton in Nashville, she shot down the idea saying it was "inappropriate."
Dolly Parton is a national treasure and it's her kind heart that rules her every action, from her music to her charities, to helping kids. As we reported, earlier this year, Dollywood Parks & Resorts announced it will provide free tuition and cover the cost of books for its employees. The Tennessee-based theme park is jointly owned by country music icon Dolly Parton and will help its employees pursue higher education as part of the new program — GROW U program — that will be launched on February 24. The perk will be made available to all employees pursuing an education. "One of The Dollywood Foundation's key tenets is to 'learn more.' This program is created with that very tenet in mind. We want our hosts to develop themselves through advanced learning to fulfill the foundation's other tenets: care more, dream more, and be more," said the President of Dollywood Company, Eugene Naughton.