The long blond locks and the powerful soprano voice of the Grammy winner Dolly Parton are set to light up the world with her 30-track rock album "Rockstar," which will release this month. The legendary singer, otherwise widely known for her country music, is set to show her fans the 'rock' side of her and she says it's all because of her husband Carl Dean in ABC News' 15th annual CMA Awards special "Dolly Parton: From Rhinestones to Rock & Roll."
In Parton's words, she has been influenced by her husband Carl, a lifelong fan of rock music. She said, "From the time I met him in 1964 - he just had rock and roll blasting. That's his music. I grew up with him, you know, through the years with him of just hearing all that great music." She also added that it was her husband who helped her "make that final decision" to make a rock album and she shared, "You know what? I've got this great opportunity to do this, and I'm just gonna do it.'"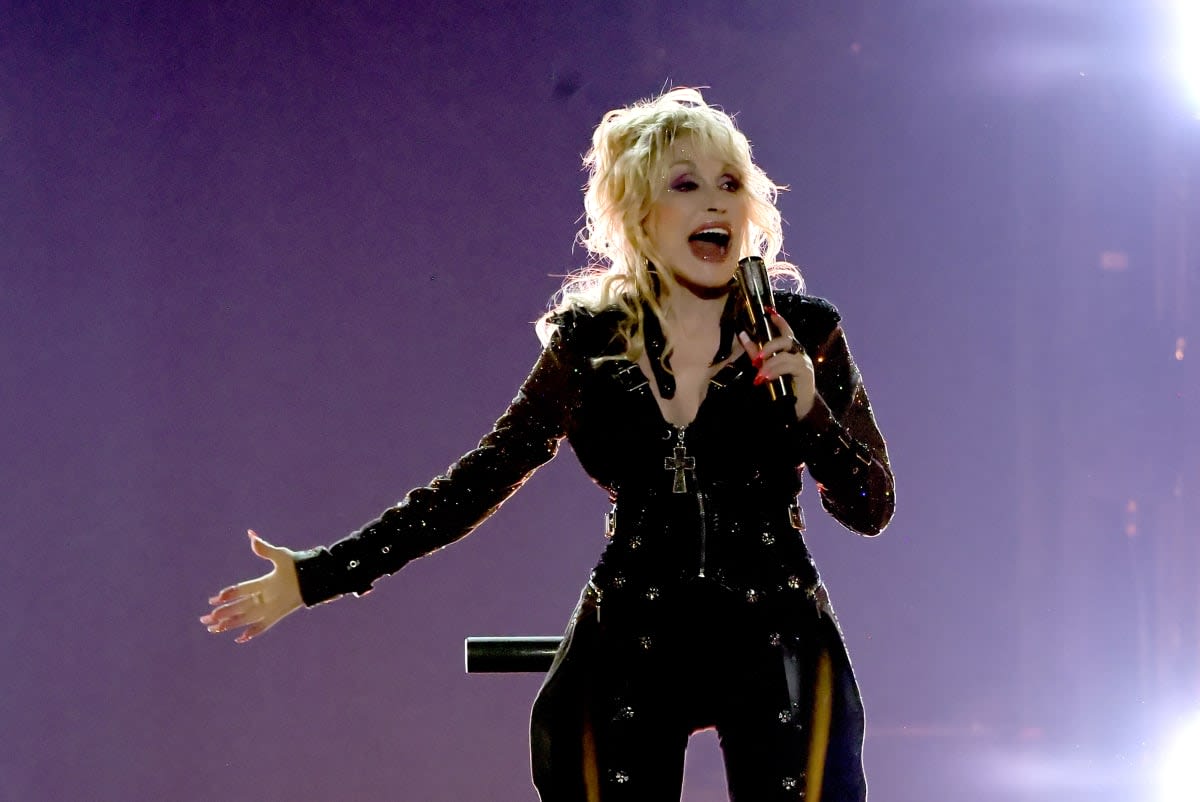 She revealed that her album features 30 tracks including nine original and 21 covers which she "chose because of Carl." She explained, "I knew they were good songs because he knows good music. He does." Recollecting a moment from 2002, the "Jolene" singer shared that when she covered Led Zepplin's iconic "Stairway to Heaven", her husband wasn't too impressed by it. However, she remained hopeful that with her new album, she would succeed in Carl's 'rock eyes'. She expressed, "So I did it again in this rock album and was true to it – and when I played it for him he said, 'You know, I gotta say, that's pretty good.' So for him to say, 'That's pretty good,' he meant it's really good. And that meant more to me than for anybody else to say the record was good."
Dolly Parton and her husband have shared the bliss of matrimony since 1966 and touching upon their marriage, the singer shared that honesty and respect are at the top of their relationship. She also added, "We both have a great sense of humor like this and we both just have fun being together. Our tastes are different in things but that works great because it gives us stuff to talk about. But we have our things that are perfect together and that's been the strength of it. And we love each other."
---
View this post on Instagram
---
When Parton was nominated for the 2022 Rock & Roll Hall of Fame last year, she asked to be removed from the nomination because she didn't "feel" that she had "earned that right." Despite wanting to be removed from the nominations, Parton was still inducted into the Rock & Roll Hall of Fame and that set the ball rolling for her new album "Rockstar." She shared that her music had always been country and she "can't be in the Rock and Roll Hall of Fame and not try to earn that." A glimpse of the much-awaited rock album by Parton was aired as a special on November 7 on ABC as part of their 15th annual CMA Awards special "Dolly Parton: From Rhinestones to Rock & Roll."