Dr. Jenaya Calderilla, a licensed physician, has worked in various medical settings including hospital medicine, outpatient medicine, hospice, and post-acute rehabilitation. Therefore, over the course of her career, she has acquired a fairly good knowledge of how the healthcare system works when it comes to medical bills. Last month, she took to TikTok to share some of her knowledge in this matter with a three-part explaining how people without insurance can negotiate the cost of their medical bills. The videos have now become so popular — with over 4.5 million views combined — that some netizens are concerned that the "evil forces that be" might mysteriously vanish Dr. Calderilla from the planet.
In the TikToks, Dr. Calderilla explains in detail how one could negotiate their hefty medical bills down to a fraction of what they are initially asked to pay.
The first thing to do, she explains in the series, is to call the hospital or medical office and ask for an "itemized bill."
According to Dr. Calderilla, when you ask for an itemized bill, the total will often be lesser than your original bill. Once you've received the itemized bill, she recommends that you go through the charges to make sure they are accurate. If they aren't, you can call the hospital or medical office back and ask them to correct the mistake. If the charges are in fact accurate, you can call them and enquire about what can be done about the remaining balance. Doing so, Dr. Calderilla says, could prove immensely helpful in some cases as the person on the phone might offer information that helps resolve your bill.
In case the person on the other end of the line isn't helpful, Dr. Calderilla recommends that you follow these steps: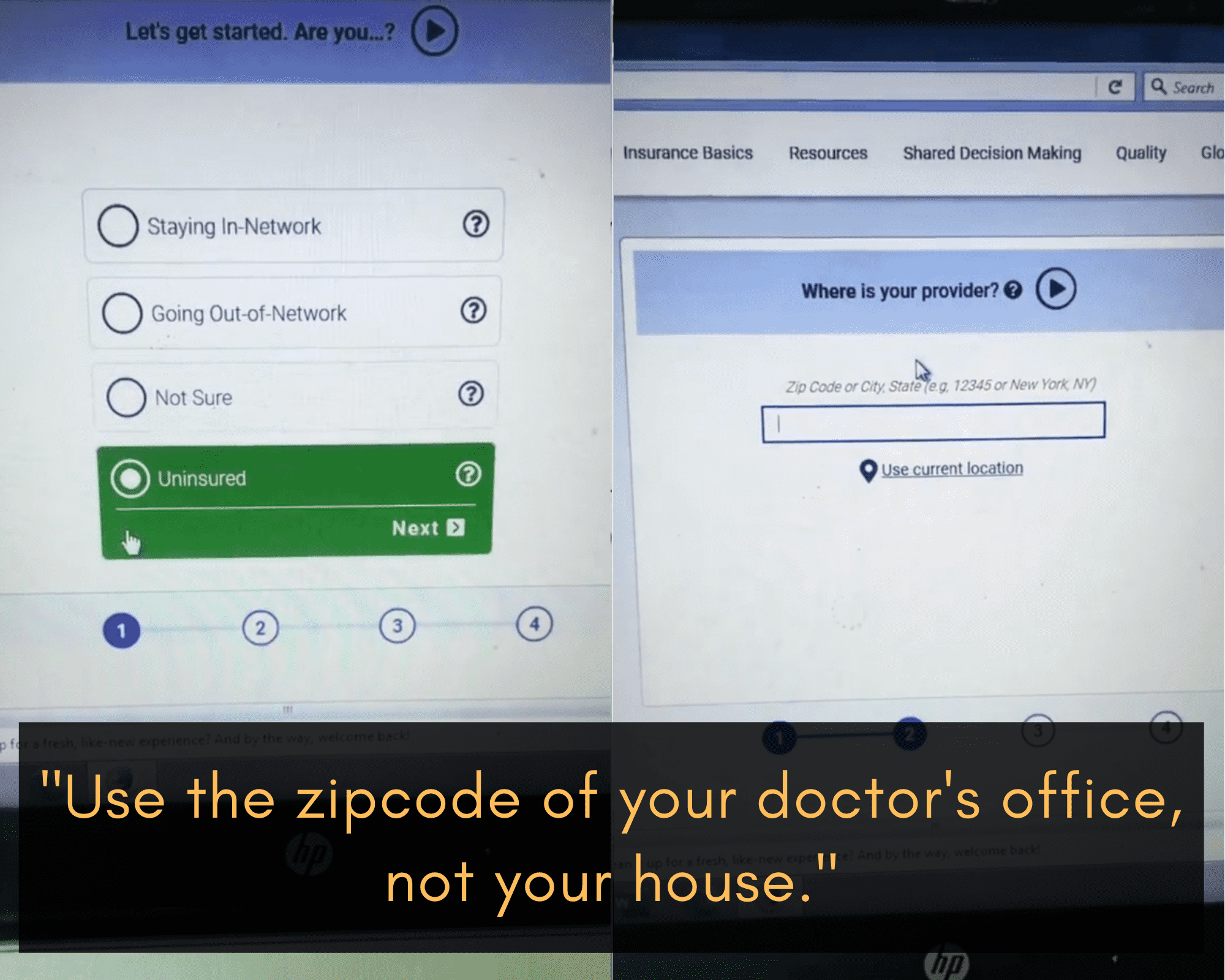 If you find that you were charged more for a certain procedure than what is typically charged in your area, you can ask the hospital to lower it to the "reasonable" and "customary" price.
Speaking to BuzzFeed, Dr. Calderilla said that hospitals really do want to work with you. "The best thing to do is be honest that you cannot afford the bill. There are discounts for cash-pay patients. You can always set up a payment plan to avoid being sent to collections and have it negatively reflected on your credit," she added. "It is always best to immediately handle the situation rather than ignore it and let it go to collections. There is also a grace period to apply for financial assistance programs, but if you ignore your medical bills, you will lose the opportunity."
"It gets a little more complicated if you have insurance and a high deductible, which is another financial barrier to healthcare. Once you sign up with insurance (typically through your employer) and then use your insurance for medical services, you are obligated to pay your portion of the bill in accordance with the 'explanation of benefits' of your insurance. That is why these costs are non-negotiable," said Dr. Calderilla. "When employers are having open enrollment, I highly encourage everyone to review the materials carefully to know exactly what your out-of-pocket expenses will be. There are usually health insurance counselors available when open enrollment occurs. They are a great resource to explain your benefits before you decide which plan is best for you."
"Once I understood that one of the largest barriers to healthcare is the cost, I began to look into ways to make healthcare more affordable for everyone. Many people don't know that some states did not expand their Medicaid, and despite the passing of the Affordable Care Act, not every state expanded the coverage. Unfortunately, there are millions of Americans still uninsured," Dr. Calderilla explained. "Many people receive medical bills and think there are no options. And, unfortunately, people have filed bankruptcy for medical costs they did not even owe in the first place. It is a very unfortunate consequence of the lack of public awareness about healthcare costs."
Dr. Calderilla has partnered with the nonprofit organization Dollar For, which might prove helpful for those looking to apply for charity care for medical expenses. "I have also been in contact with a health share company called Sedera that is a great alternative to health insurance for young and healthy people who cannot afford insurance. Health shares are another resource available for individuals who are uninsured and cannot afford insurance," she said.