Derek Chauvin found guilty in murder of George Floyd: 'Turning point in American history'
All jurors unanimously found Chauvin guilty. President Joe Biden hailed the verdict as a "giant forward in the march toward justice in America."
Image Source: Getty Images/ People gather at the intersection of 38th Street and Chicago Avenue following the guilty verdict in the trial of Derek Chauvin on April 20 in Minneapolis, Minnesota. (Photo by Brandon Bell)
Derek Chauvin was found guilty for the death of George Floyd's death that could see the former Minneapolis police officer spend the rest of his life in prison. Chauvin, who kneeled on Floyd's neck for more than at least 8 minutes, was found convicted of second-and third-degree murder, as well as second-degree manslaughter by the jury. The conviction points to the 12 jurors unanimously agreeing that Chauvin caused Floyd's death. Chauvin was wearing a blue surgical mask and showed no emotion as Judge Peter Cahill read the jury's verdict. The judge also ordered his bail to be revoked. The disgraced cop was handcuffed and led out of the courtroom, reported NBC News. He will be booked into the Oak Park Heights state prison.
Chauvin faces up to 75 years in prison when his sentence is announced in eight weeks. "Today, we are able to breathe again," said Floyd's brother Philonise Floyd after the verdict was announced. Crowds gathered outside the courthouse in downtown Minneapolis and broke in cheers and celebrations after Chauvin was convicted. There was palpable relief on the ground and across America as news of the verdict reached different parts of the country. "All three counts! All three counts!" chanted the crowds. People honked cars and danced on the streets. Crowds could be seen carrying placards reading "Black Lives Matter" and "Justice for George Floyd."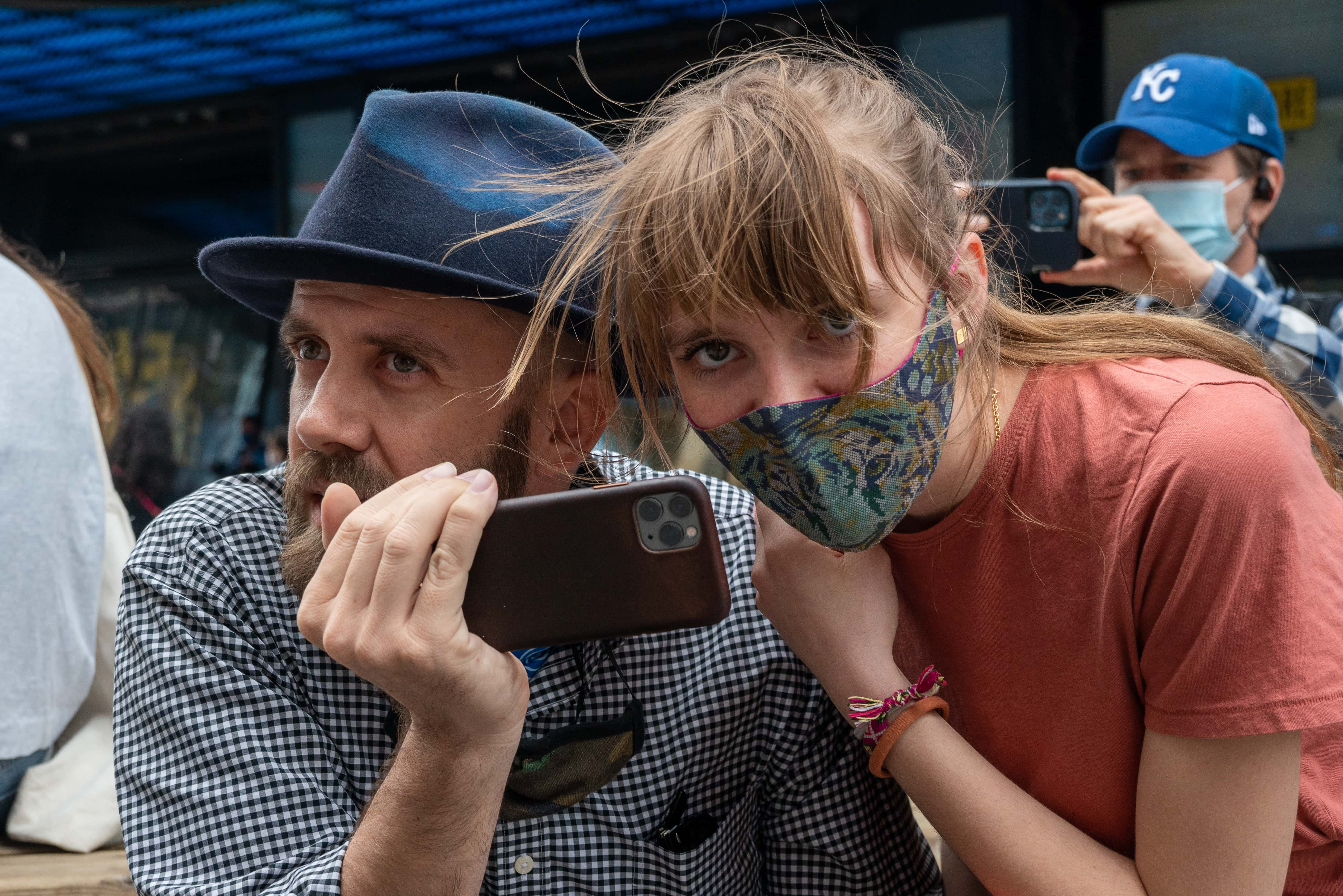 The road to justice has been a long one for George Floyd, but never forget it started with the Minneapolis police claiming that the 46-year-old Black man was in medical distress at the time of arrest and had died at Hennepin County Medical Center, without ever mentioning that one of their own had kneeled on Floyd's neck for over 8 minutes. If it wasn't for that one brave girl, Darnella Frazier, who captured the incident on camera, George Floyd would have just been another statistic.