Motherhood comes with a ton of responsibilities which pushes several women to give up their career interests and become stay-at-home moms. Working round the clock in raising their children and managing the household is not an easy task and takes lots of sacrifices. The efforts of these unsung heroes are often overlooked by their families until they themselves are faced with such responsibilities. But, Rachel Sevcik (@theraeraeshoww on TikTok) realized her stay-at-home mom's sacrifices over the years and decided to encourage her to pursue her passion by giving a thoughtful gift for her 52nd birthday.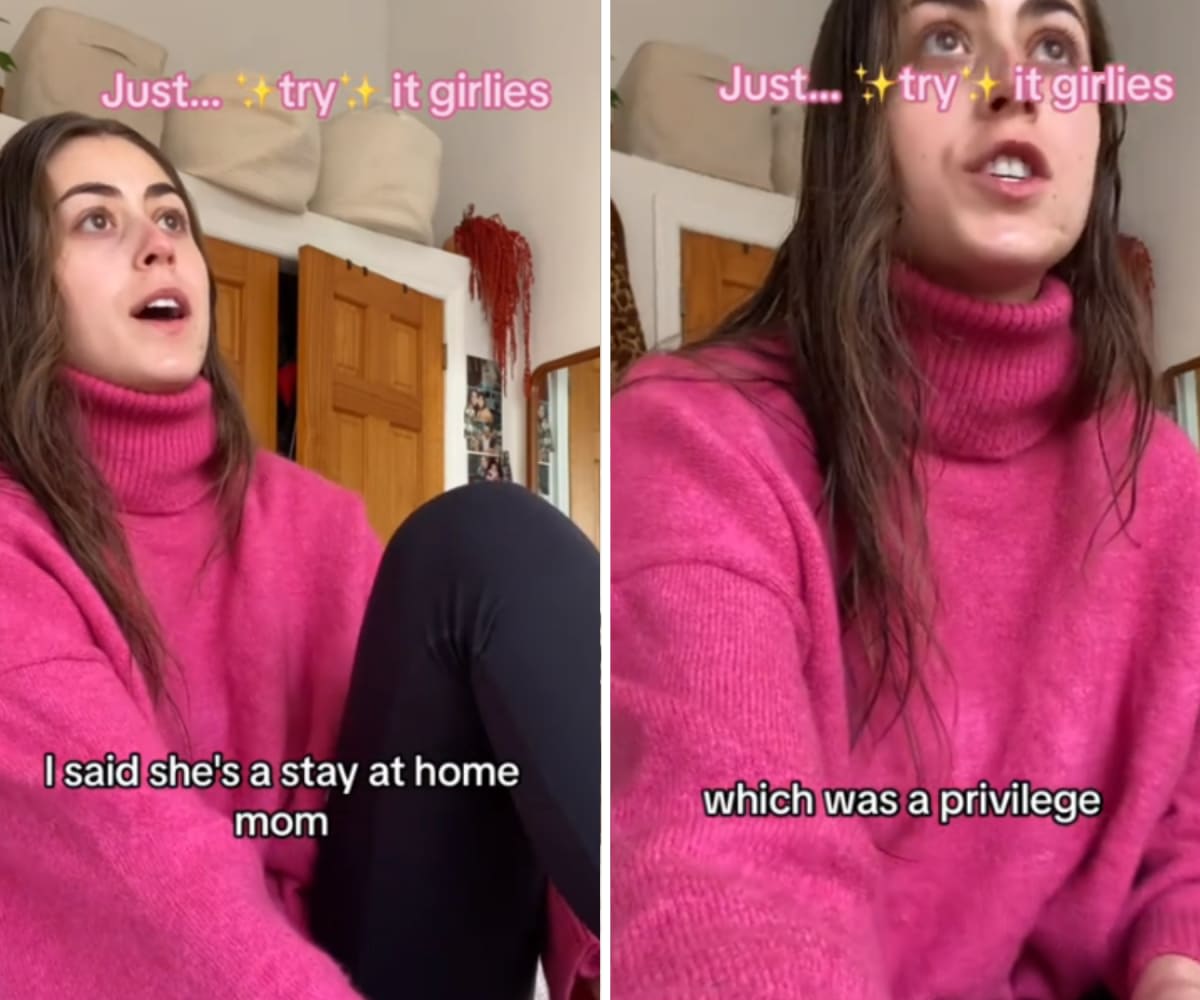 "So, growing up when people ask me what my mom did, I said she's a stay-at-home mom," said Rachel in her video and added, "Which was a privilege and she is just the greatest mom." "But when I graduated high school, she was an empty nester because I am the youngest," she mentioned. Talking about the birthday gift she gave her mom, Rachel said "It was her 52nd birthday I think and I was kind of scrambling. I didn't know what to get her for a gift." So, Rachel just went to a little boutique store in the hopes of finding something special for her mom and bought a sign that read "Try," which intrigued her because she wanted her mom to start living for herself after all these years focusing on the kids and their home.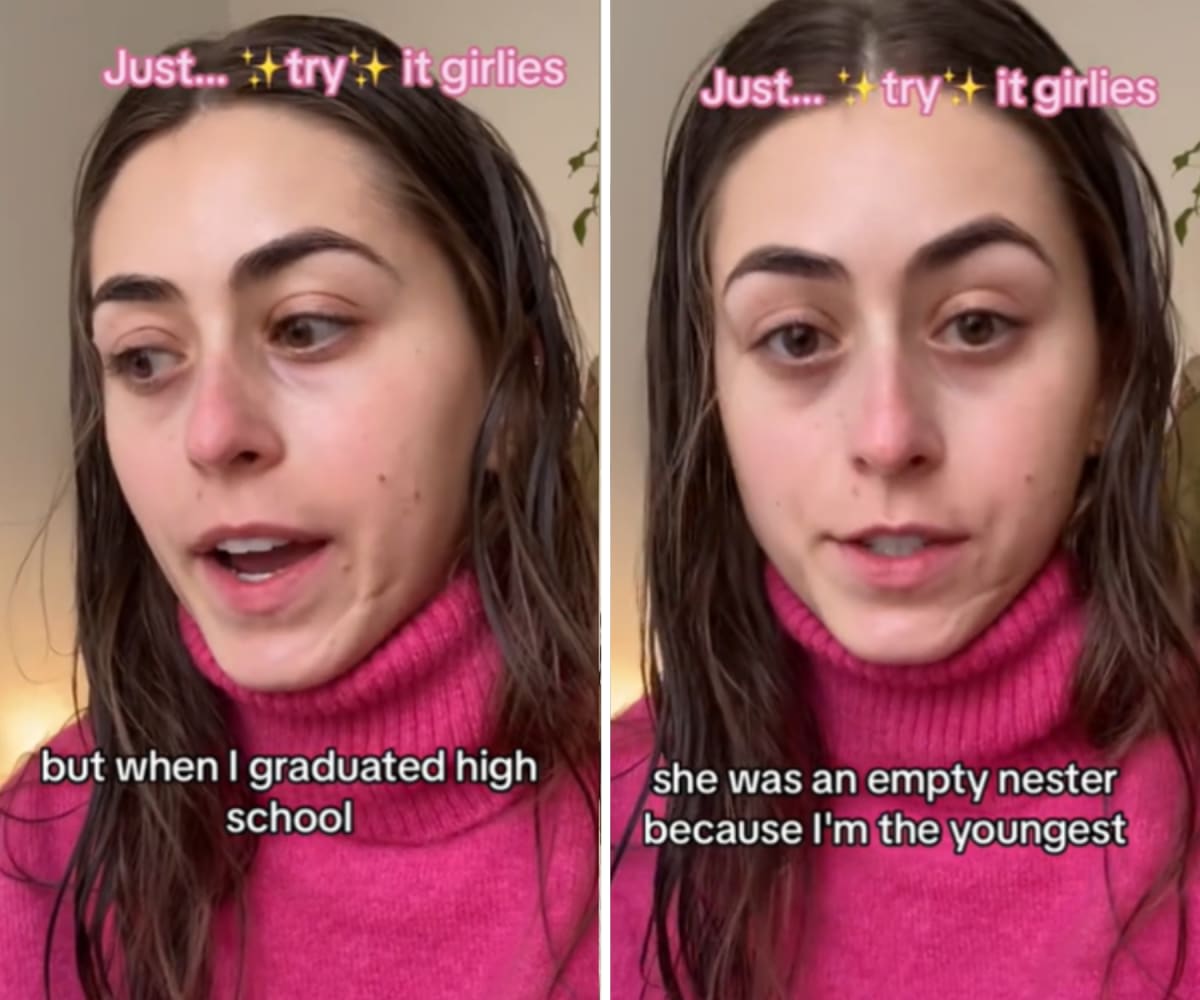 Rachel said, "I wrote her a letter saying 'Mom, try. Try whatever you always wanted to do and didn't because you've been putting us (family) first'." Rachel's mom sacrificed her own interests and career path for the sake of raising her children all these years and Rachel felt that this would be the right time for her to start the next chapter of her life kickstarting her career. "She always wanted to be a writer," mentioned Rachel.
Rachel graduated high school eight years back which is when she laid the foundation for her mom's career motivation. "In the eight years since, she has joined writers' groups, published a short story, co-authored a book, just finished her first book and is starting her second one now," said the proud daughter who admired her mom for following her passion.
"She is turning 60 in about a month," said Rachel. Revealing a picture of her mom towards the end of this video, Rachel mentioned, "And now when people ask what my mom does, I say she's a writer." She expresses her pride over her mom even in the caption, calling her "My hero." People found this video quite inspiring and a lot of flattering comments swarmed for both Rachel and her mom.
"Love that you acknowledged that having a 'stay at home mom' is a privilege! Not everyone has that ability and it felt good that you recognized that!" lauded @coleslaw274. "This is my inspiration. I'm a stay-at-home mom. My life can keep going when my babies are grown," wrote @meggsandtoast10. "Love how you support her as much as she does! My mom became an educator after we left home and now she loves being a kinder teacher! So proud of her!" commented @user41764471, who could relate to Rachel's story.