Every parent loves to have all their kids come and see them together. That's something they all enjoy once the kids have grown up and moved out. It often makes them emotional and joyful that their children love them enough to be there for them. In one such emotional video, a father was surprised to see all his daughters together after years for his retirement party.
In the TikTok video posted by @courtney_partyof5, the video begins with the text overlay, "We surprised our dad for his retirement party by having all of his daughters together for the first time in many years." All the daughters can be seen waiting for their dad to arrive.
He slowly walks up the stairs and suddenly looks up to see his daughters waiting for him. He starts crying and then keeps walking upstairs. He goes up and hugs them while saying through tears, "You are all together!" One of his daughters tells him, "It's good tears. It's good tears." He then kisses their heads and says, "Thank you, Lord! My girls! My girls! What a surprise." The video concludes with a picture of him with all three of his daughters.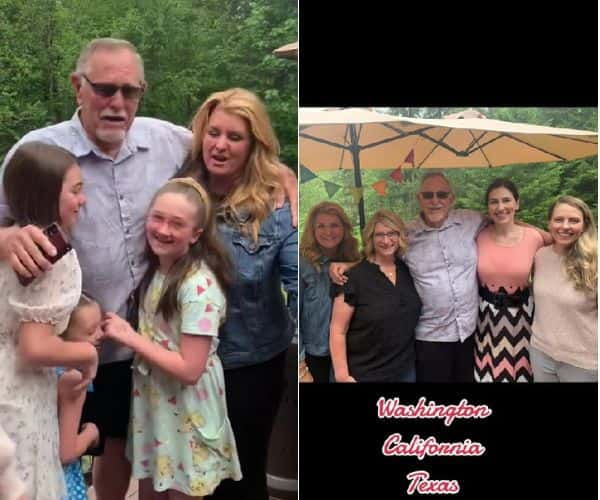 The video went viral with more than 856k views and 120k likes. It is captioned, "Surprised our 75-year-old dad by having all his daughters in one place for the first time in years." People on the platform were also emotional seeing the father. @its_gricelda commented, "Imagine being loved this much by your parents." @mommajensen wrote, "Oh, my heart! You better get together a little more often!!!" @christina66935 shared, "Good Lord I'm bawling! NOTHING like family! Best video I've seen all day!" @corhome expressed, "This just melts my heart!! I am so happy for your Dad and your family!!" @jeridefieldwollma said, "How wonderful that all the daughters were able to be there for their dad. Life gets in the way." @pattiswen26 commented, "This is great. Even though I'm crying. What great family LOVE."
These small gestures that children do mean a lot to the parents. In another similar reunion video, TikTok user Matt Collins and his sisters traveled 3000 miles to surprise their father on his 60th birthday. In a video, Collins can be seen entering his house, leaving his mother stunned as he says, "Happy Birthday." His mother exclaims, "Oh my God, look at this, Matt!" She then hugs him as his father joins them.
That's when he tells his father, "I've got you a gift though." They come out and see his two sisters. The mother starts crying, and the father quietly goes inside and starts crying. Toward the end, the father hugs his daughters and son. Collins captioned the video, "This is what happens when three siblings travel 3,000 miles to surprise our dad for his 60th birthday. Safe to say it went well."
People on the internet were happy to see such a happy family. u/realhousewifeofbend commented, "The best gift you can give a parent- are all their kids home at once." u/chaborines wrote, "Awwww the dad couldn't handle it... this is sweet. Looks like it's mom's birthday too."