No two generations experience the same life. Parenting styles, politics, technological advancements, the economy, and a lot more changes contribute to unique life circumstances for every generation. There is one fact, however, that fills in the generational gap: we were all kids once and we lived through childhood. We made funny faces, took an unflattering dip in an inflatable pool, and didn't care about the bills while swinging our way through summer break. While comparing and highlighting the similarities in childhood through generations, Carrie Moses (@carrie_momo) put the theory to the test on TikTok when she converted some of her grandparents' old home movies to digital, which included several clips of her own mother as a child.
---
View this post on Instagram
---
Garnering 1.2 million views, Moses compares footage of her childhood from the 2000s to clips from her mother's childhood from the 1960s, demonstrating that the two generations didn't have a huge disparity in their experiences growing up. The caption on TikTok read, "Some things never change" and on Instagram read, "I love my mommy so much. She still lets me cuddle even though I'm grown up! This TikTok randomly got 1 million views but I think it's because of the relatable human experience. I have the best mom. I'm so glad my grandpa recorded these." The overlay text read, "Transferred my grandparent's Super 8 films to digital ... and realize my mom's childhood was a lot like mine..." The side-by-side footage reveals that both Moses and her mother enjoyed dancing, pushing their younger siblings around in strollers, playing in the kiddie pool, and making silly faces at the camera. They even have a striking resemblance.
---
View this post on Instagram
---
Moses created a follow-up video with even more side-by-side scenes that demonstrate the mother-daughter bond. Set to the somber song "What Was I Made For?" by Billie Eilish. Moses and her mother are seen on the swings, showing their art, playing "Ring Around The Rosie," blowing out birthday candles and trying on new dresses. The final video shows Moses and her mother hugging and sharing a sweet moment with a baby doll in 1998. The video hits the viewers with a realization that the responsible mother was also a carefree girl once.
The clip surely left many feeling nostalgic. "You're so lucky to have such a good childhood and looks like your mom got to experience what it was to be a kid too," commented @phoebe.ellie.poos. "It's crazy to think sometimes parents had a whole life before you were ever in it," wrote @kaitsayy0.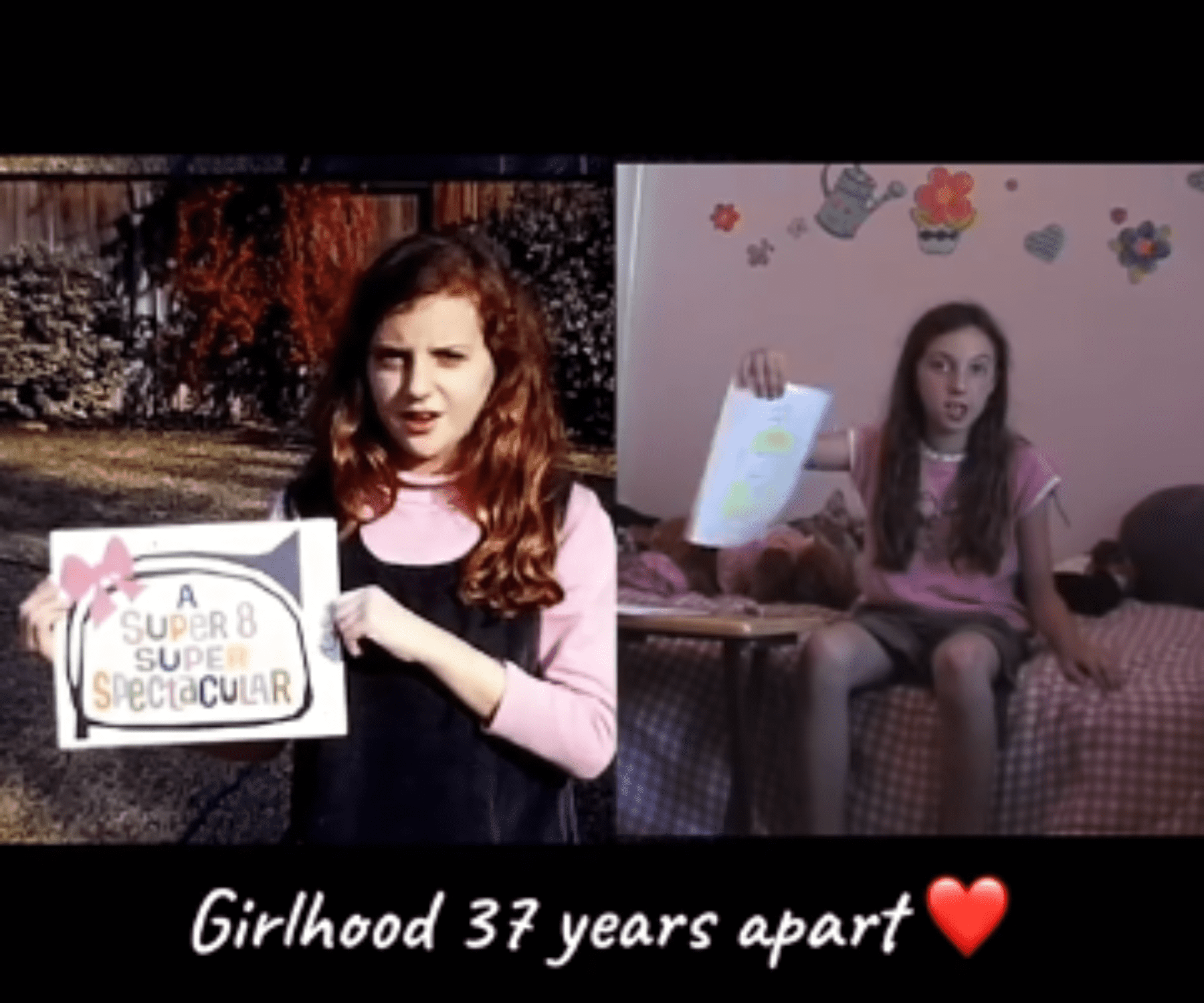 When @laurieag99 added: "Awe! Your mom recreated her childhood for you whether she knew it or not. You'll do the same!" Moses replied, "I can't wait to have a girl haha. Who looks like us hopefully!" Moses captioned the video, "Me and my mom are overwhelmed by the response to the first one. My mom is so happy. She's watched it so many times and read all the comments." She also added, "To transfer I bought the Wolverine super 8 movie maker on Amazon. Expensive but worth it for the memories. Thinking about opening up a service to transfer Super 8 reels to digital when I get back from my trip."