It's the responsibility of a parent to discipline their kids whenever they divert to the wrong path. But one father went to drastic lengths in order to teach his daughter a lesson for misbehaving with his stepson. u/WIBTAsurgery shared the incident with the Reddit community and revealed that he refused to pay for his daughter's college education because she made fun of his stepson's injury.
The 44-year-old father reveals at the beginning of the post that he has a 17-year-old daughter from his previous marriage and his second wife has a 19-year-old son from hers. Since the couple has known each other for 5 years and has been married for 3, there have been no previous cases of major fights between the step-siblings. The family makes a comfortable living, but they are not filthy rich. He revealed that his son was a "tremendous basketball athlete" before his accident.
"So when my son was getting scholarship offers for basketball, I realized we could pay for my daughter's college in full and neither of them would have any student loan debt when they graduate." However, these plans changed after his son's tragic accident while riding someone else's bike without any assistance. After the accident, the son "lost part of his hand and foot." Thankfully, it was "not life-threatening, but his basketball career ended," the father wrote in the Reddit post.
His son went into "deep depression," underwent therapy and was taking pills but it wasn't helpful. Things took a turn when the father overheard his daughter's conversation with her friend over the phone. "The conversation turned towards her brother and she said she 'can't wait to be gone, I'm tired of hearing him cry every day' and said his hand is gross. I knew 'spirits' in the house had shifted since he became injured, but I didn't think she felt this type of way," the post continued.
As the daughter made a joke about how the pills her stepbrother was taking were affecting his libido and laughed about it, the father was furious. He stormed into her room and snatched away her phone, laptop and car keys. "I told her she should be ashamed of how she's talking about her brother and he might do something permanent if he heard you talking about him like that." When his wife came home, he talked about the incident with her. Even though the wife was proud of her husband for taking a stand for his son, she thought he went "too far to also not pay for her college, since we could easily do so," the post concluded.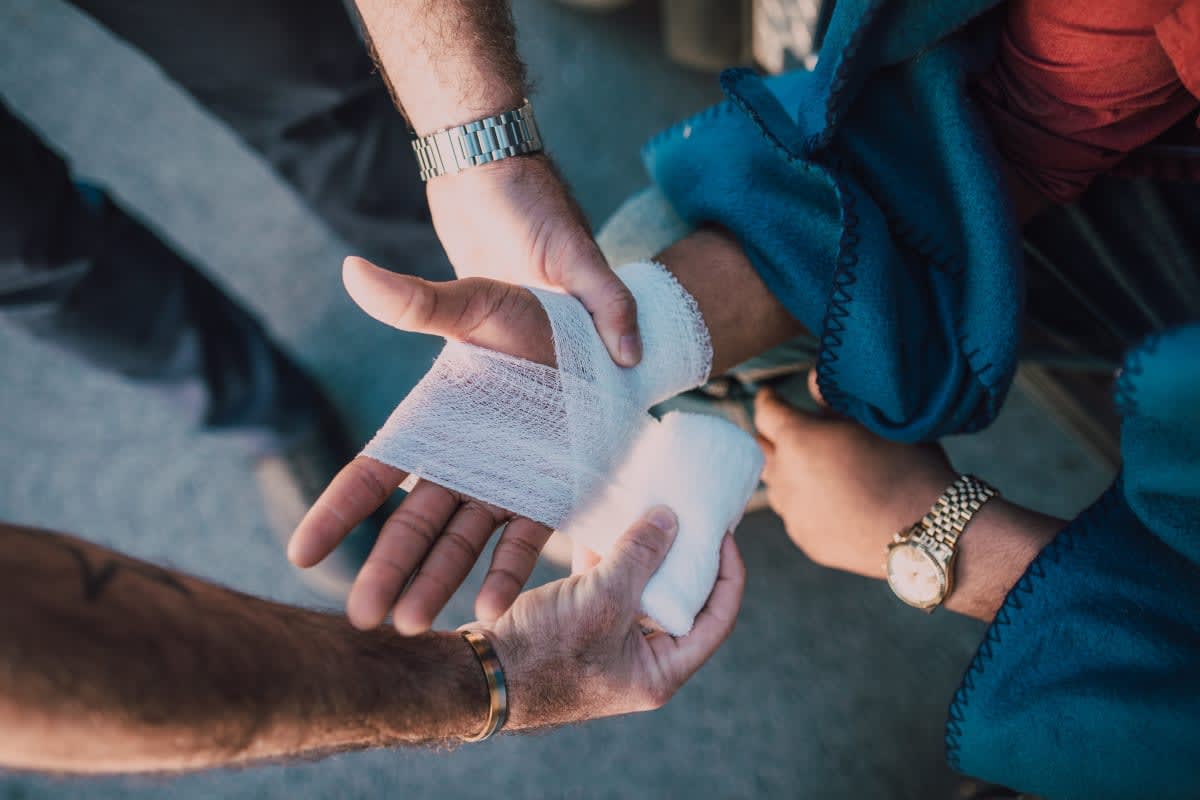 The father later made an edit on the post responding to the reaction and responses of the people and accepted that he was probably in the wrong for going to such an extreme length to punish the teen. "The post was about my son's condition, so I talked about my son. Maybe my daughter feels less important or neglected, I can understand that, but it certainly is not because of a lack of attention or love," he added. Fellow users dropped unanimous responses to this father's post and told him that he was in the wrong for responding the way he did to this situation.
u/phydeaux44 wrote, "A couple of things here. As others have said, not paying for her college is going WAY too far. What she said was immature and insensitive, but doesn't deserve a forfeiture of her future. Also, what does your wife think? If the previous plan was for you two to pay for her college, then she has an equal say in revoking that or not." u/AdOne8433 remarked, "So you found your dream son and your daughter had to take a back seat to your amazing new 'son.' He's the golden boy and she's just a girl. Was what she said okay? No. Was she unkind and resentful? Yes. The fact that you WANT to destroy her life because she was unkind to your precious son shows her very clearly exactly who you are and how little you value her."
u/thirdtryisthecharm added, "This is not a proportionate response. Your son did something very dumb and unfortunately, he's dealing with lifelong consequences for that. But his actions are also having immediate and lifelong consequences for your daughter. She's lost a lot of your attention during an important transitional point in her life (preparing for college and completing high school) and she may now start her life with a lot more debt because college funds are now likely to be split. Your daughter needs to work on empathy, but so do you - you seem to have no clue about the extent to which your son's actions are impacting your daughter."