No doubt that parenting can prove to be a rollercoaster of challenges and emotions for individuals who are just starting out. Taking care of a child requires individuals to think quickly and carefully, with very little rest time, especially for the first few months. TikTok influencer @world.shaker, who calls himself a "Licensed Girl Dad," recently shared a hilarious video where he acted out the duties of being a father, akin to that of an employee in a company. The video has got 30.4K views and 53 comments on the social media site.
The skit begins with the man acting as an employee walking into "Parent HR" to file a complaint about his "working conditions." He also acts out the HR manager, who asks him shakily, "Ah, what is it this time?" The man wastes no time and begins by saying how one of his kids, whom he hilariously refers to as his "direct reports," asked him for a hug. He complied, only for the little girl to wipe her runny nose on his shirt.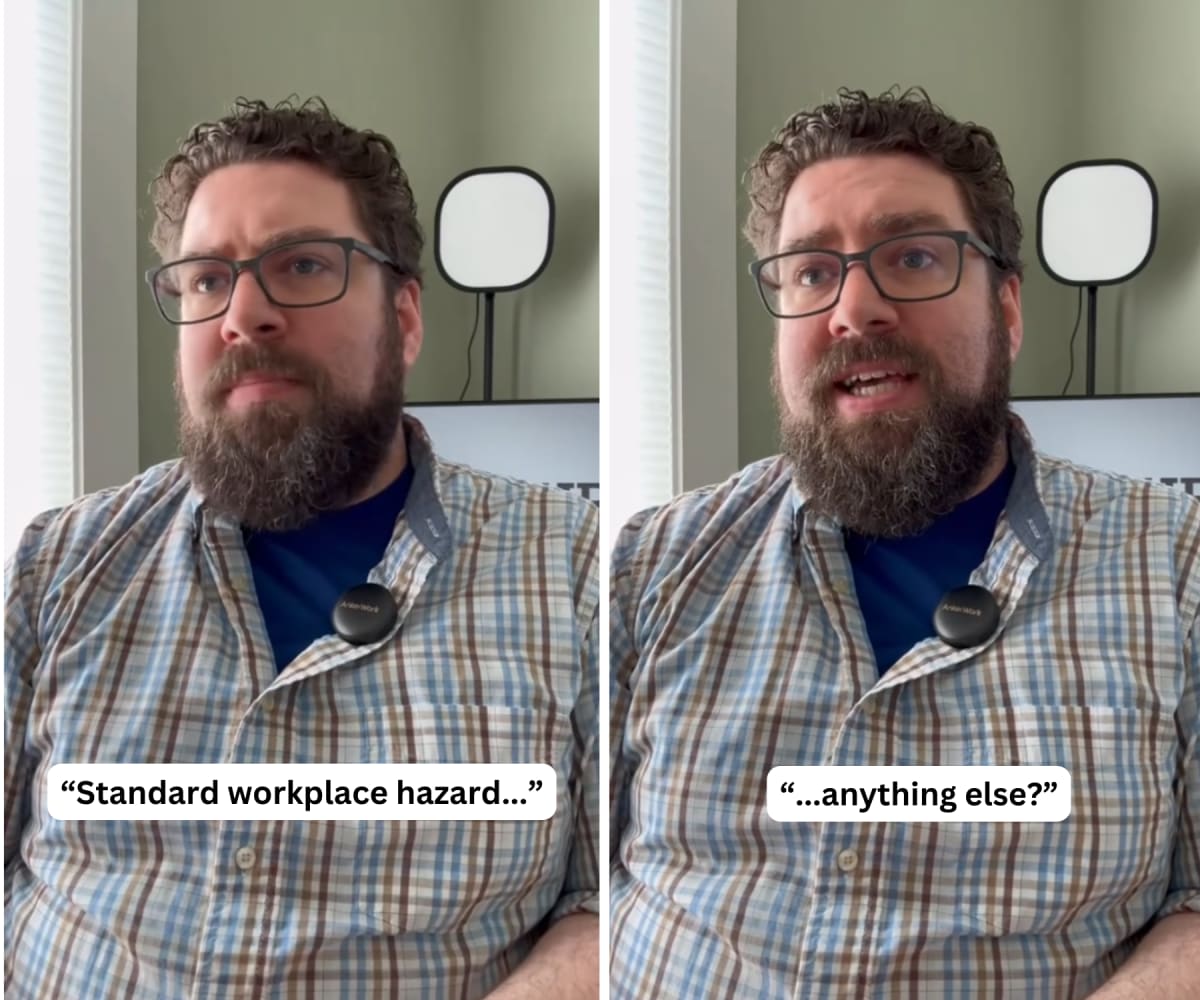 The manager nonchalantly replies that it is a "standard workplace hazard." When asked if he has any other complaints, the father replies that his "oldest staff member" was repeatedly giving him project requests that had urgent deadlines without giving him sufficient time to respond. The HR manager seems confused to hear this and asks him what he meant. He explains, "Imagine someone asked for you by saying 'Dada Dada Dada Dada' 87 times in 4.3 seconds."
This explanation does not elicit any response from the manager and he asks the man if he has any more problems. He says that he does and states how both of his kids kept stealing his food. The manager gives out a suggestion, "Have you tried making them their own food first?" The father is happy to hear this and remarks how it was a great idea and wonders why he didn't think of it himself.
But he is still troubled over the fact that his kids don't want whatever he made upon their request. The manager tries to rationalize, saying, "Well, they do need to eat." The father then asks him, "Oh, and when are my co-manager and I getting some sick or vacation days?" referring to his wife. The manager replies that for such leaves, the man would need to contact the "Parent Company."
The father is confused about this and the HR manager explains that he was talking about his "literal parents." When asked if he could help with anything else, the man inquired if they had any "on-the-job training." The manager replies, "Yeah, we have a night school option that starts around 2:00 AM when one of your direct reports randomly wakes up." The man informs the manager that he and his co-manager were already partaking in the training.
The video concludes with the manager clarifying that cleaning the children's waste so many times during the day was not considered a biohazard on the job. People on the platform loved the video and shared their thoughts about it in the comments section. @lyssnerdette suggested, "One of the biggest game changers was when I started putting THEIR food on my plate. That way, they can have food off my plate."