Noise-canceling headphones are helpful when living in a big city with bustling streets and construction noises. No sound can enter your ears – instead, quiet fills your head as if the world has been put on mute. This time, however, the silence is short-lived because this couple is screaming questions at each other in a game of the 'Whisper Challenge.'
The chaotic back-and-forth questioning captured on video is leaving TikTok users in splits. If you are unfamiliar with the Whisper Challenge, the whole point of the game is to yell at another person while they wear headphones. But the essence of the game is to see whether you can lip-read one another and try to guess the words or phrases until you get it right.
The viral video—originally posted by content creators Chris and Lindsay Balmert, aka @teambalmert—was also reshared on Reddit, where it garnered about 56K upvotes with over 600 comments from people poking fun at the hilarious couple. Moreover, the Whisper Challenge has taken the internet by storm and is frequently played on "The Tonight Show with Jimmy Fallon" and it makes for great fun.
Check out how Chris and Lindsay handled the challenge: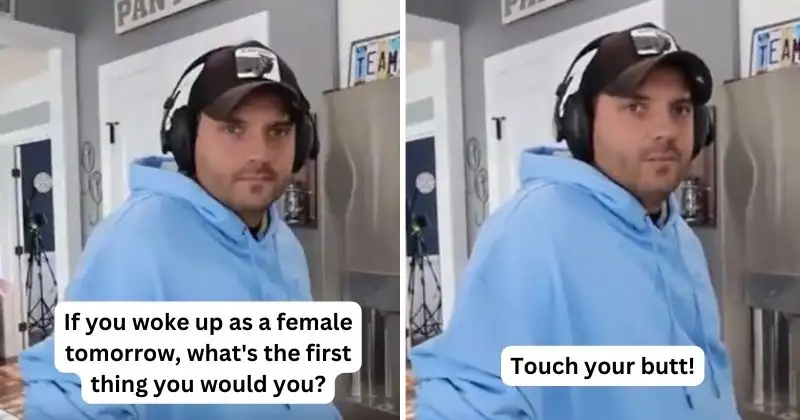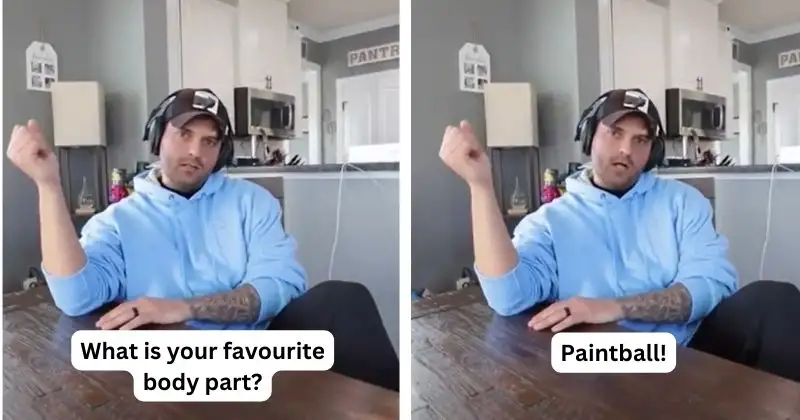 Reddit users loved the couple's chemistry and the incredibly creative but specific answers to the questions they assumed they were being asked. "Probably when my socks get wet was the best answer. So random," commented u/NINJA_Rod. "This is basically every conversation with my kids," joked u/Anstaafl_rva. "Hahaha I like how his wife was trying then when it gets to him, if he doesn't figure it out in the first 2 seconds, he defaults to whatever he was thinking about lol," wrote u/SouthernAdvertising5.
Check out the full video of the Balmerts' Whisper Challenge here:
Would you try the Whisper Challenge with your partner or a loved one?