Starting a business young is challenging. Apart from the dire need for financial support, one also needs to have other resources and knowledge to ensure that they don't get eaten by the bigger market sharks. 18-year-old Tom Oswald, the owner of the newly founded "Homeboy Cafe" is the best example of persistence leading to success. Oswald had been working as an assistant at a cafe when he heard of a place being rented out and decided to open his cafe per Bored Panda. With much struggle and hustle, he managed to set his menu, marketing and aesthetics to create his very own cafe named "Thieles."
The disheartening part was that Oswald held the opening of his cafe but no one turned up. He posted a video of his empty shop. The overlay text on the video read, "Opened a cafe and nobody came." While it felt like a downfall, Oswald did not give up. He decided that something needed to be done and started improvising on his tactics and the cafe itself to find the flaw. This led him to create and maintain a TikTok account for his cafe. He posted a series of videos showcasing his efforts in marketing, building, re-planning the menu and more. The account was dedicated as a marketing tool to help him find reach and interact with potential customers. In the initial days, no one but a few family members and close friends showed up to support and lift his spirits.
Oswald tried to maintain an aesthetic and develop a personality for the cafe that would inspire people to visit and try it out. He even renamed his shop "Homeboy Cafe" to give it a personal touch and make it feel like home for him. However, it didn't offer much success. Persisting on his way forward, Oswald continued to keep his hopes up and carry on with his attempts to make his cafe known. He recorded week after week showcasing the cozy spots of his cafe. He even recorded his procedures, menu, mouth-watering items fresh out of the oven, the steaming coffee and more.
After weeks of effort, someone showed up. Oswald posted his next video which read, "Update: Had a few TikTok customers." In this video, Oswald is seen hopeful and chirpy welcoming his first customer excited to show her what she's in for. In the rest of the video, Oswald is seen serving his customers delicious items and coffee while she's absolutely bonkers about the aesthetics, food and simply the fabulous job done by the 18-year-old. @adelaideuniversity commented, "Came in today and the vibes were slay." @aussiegirlchoir said, "Some of us are going to come and visit you soon!"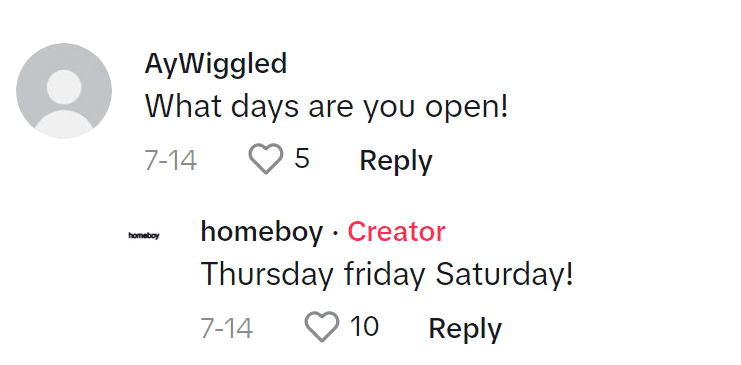 Although at a slow pace, things soon started to pick up for Oswald. He soon shared another video revealing that he had finally got his first reservation. The video captures Oswald in complete gratitude and confidence ready to take on his customer. He is seen prepping the table with the reserved label, coffee, flowers and more to give the customers the ideal ambiance. @dana_mahmoud_ said, "Keep it up, it all starts like this." @sebowowow said, "You are so inspiring, I'm 17 and want to open a cafe." Each day, he only tries hard and his persistence has raised a notch. From being nowhere with just a cafe that seemed likely to fail, Oswald continues to move toward his dream of having a bustling cafe.