Editor's note: This article was originally published on April 28, 2021. It has since been updated.
Captain Kate McCue is no stranger to sexist trolls. As the first American woman—and the fifth woman in the world—to command a mega cruise ship, she has faced sexism in many shapes and forms before getting to where she is today. This is made clear by the first thing you hear booming over the speakers when aboard any cruise ship helmed by Capt. McCue: "This is Captain Kate, but you can call me Captain because it took me 19 years to earn this title." Hence, it's unsurprising that she has developed a thick skin when it comes to nasty comments on any of her incredibly popular social media posts and typically prefers to avoid giving them the time of day.
That is until she came across one particularly sexist comment that read: "How can you be a captain? You're only a woman." Rather than ignore it like usual, something about the comment urged Capt. McCue to respond to it with an epic comeback on TikTok.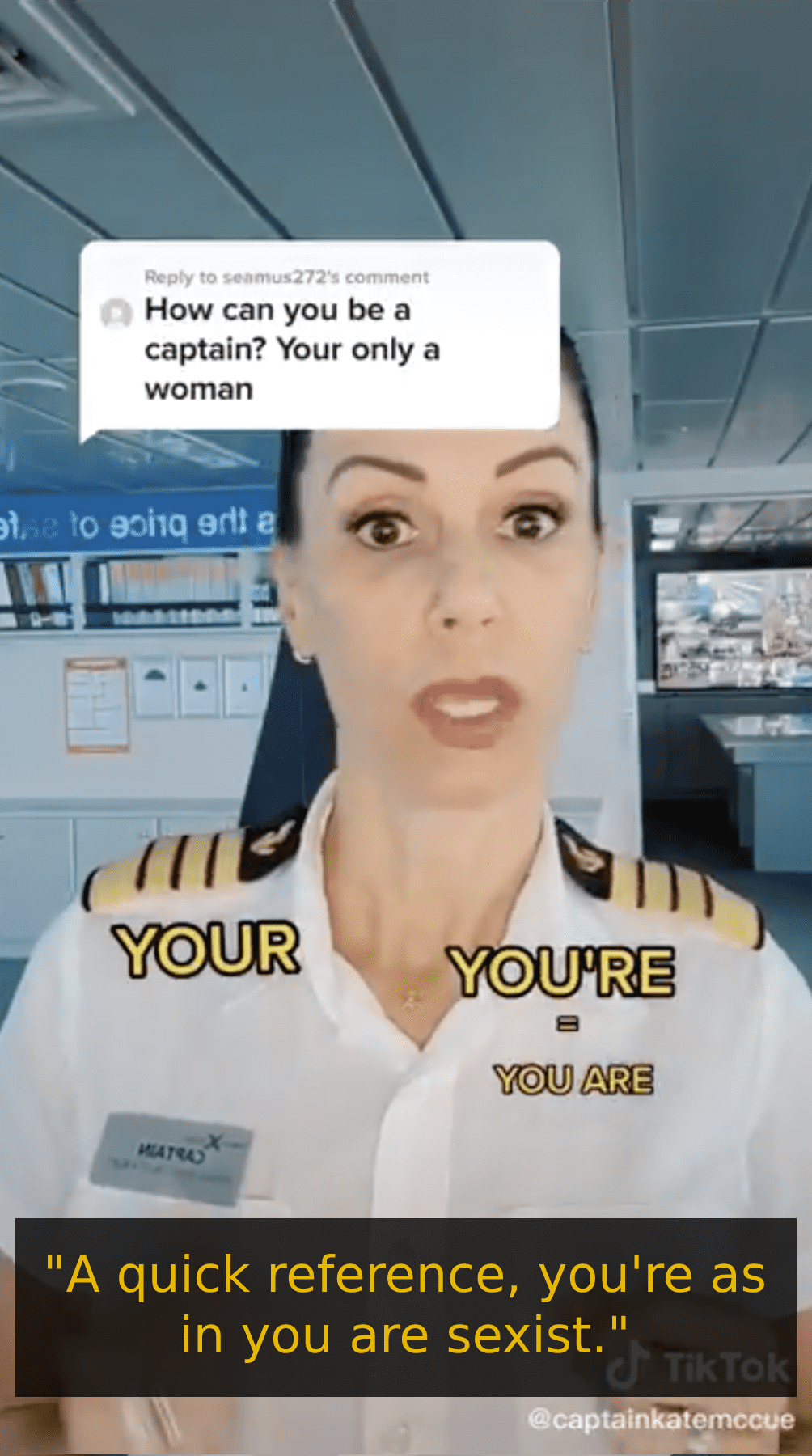 With over 1.6 million followers on TikTok and 249k on Instagram, Capt. McCue's mix of glamour, humor, and wit has made her a real social media influencer. "One of the best things about the job is being able to travel and experience the world. My posts are kind of geared to that show that there are lots of opportunities in this job. And if you see it, you can be it," she told The Telegraph in 2019. "Back in the day, you had these tyrannical captains that you couldn't speak to unless they spoke to you. Over the 20 years, I've seen the rounding off of the rough edges of these people. Or, if they couldn't adapt, there was no place for them on board the ships."
While living in a cruise bubble for three months straight out at sea would be too much of a challenge for many, Capt. McCue wouldn't have it any other way. "I would never want to do a nine-to-five because going to sea every day is different," she said. "The people on board, the places you're visiting, even the weather, no one day will be the same as the next."