A Canadian comedian has flown to Ukraine to help fight the local people fight Russia in a remarkable move. A couple of weeks ago, Anthony Walker was a university student and comedian but now he's serving with the Ukraine army as a medic. Walker volunteered to fight for Ukraine after a plea from their President Ukrainian President Volodymyr Zelensky urged foreign volunteers to help fight against Russia. Anthony Walker, who's known for his satirical videos, leaves behind a wife and three kids aged 2, 5, and 7, as he helps Ukraine fight Russia. He flew to Ukraine within days of learning of the attack and has already started working on the frontline. "My wife and I were watching the news coming out of Ukraine, the pictures, the videos. None of it was good," he told BBC. "I thought to myself — if this was Canada, we would want someone to help."
Walker is acutely aware of his privilege. "We would never be attacked like that. We have that luxury," he said. "I have no ties to Ukraine. I'm not Ukrainian. I'm human. I think that's a good enough reason to come here." The comedian has no military experience but is a certified emergency medical technician, which he hopes comes in handy on the battle-front. Walker had actually tried to join the Canadian Armed Forces three years ago but was rejected due to hemophilia. He has been helping deliver supplies to the Ukrainian military by truck. Walker is currently working near the Polish border where he says there's a long queue of people waiting to help. "Holy sh*t, so many people want to help Ukraine that there's a traffic jam going INTO the country. People are biking in. This is so amazing 🥲" he tweeted yesterday.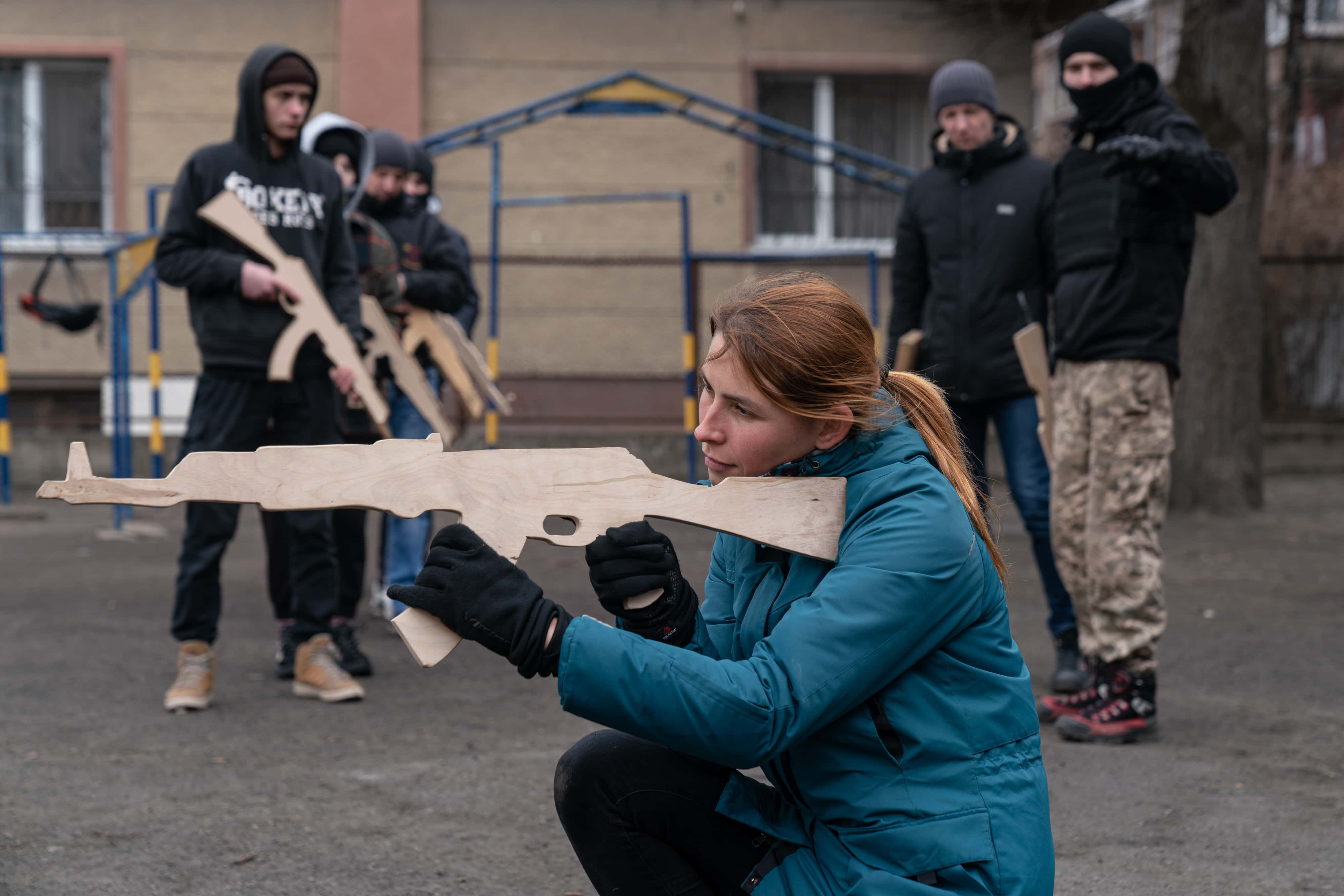 The border crossing between Poland and Ukraine is also crowded with refugees trying to leave the country. "Some have been waiting four days in line to pass to this side of the border," he said. Walker appears to have inspired many more people to join the fight, saying he has been inundated with messages from volunteers on how to join the fight. Ukrainian ambassador to the UK Vadym Prystaiko said he has been overwhelmed by the number of foreigners "demanding to be allowed to fight" for Ukraine.

Walker is aware of what is at stake and warns others this isn't a video game. "If you want to come here because you think it's like 'Call of Duty,' don't," he said. "Grenades and bullets kill. This is not a video game." He also urged younger people to not romanticize war.
When asked about his family, he said, "Having a wife and kids isn't a reason not to go. It's a reason to go. Because I'm doing this as much for them as I'm doing it for Ukraine and everyone there," reported The Daily Beast. "I feel like I'm doing the right thing." His wife, Rebecca, took to Twitter and wrote, "To this man! I couldn't be more proud of you for having such a kind and brave heart! You are truly an amazing man! The kids and I will be waiting for you when you come home to us!!! I love you so much! Be safe my love! 🥰😘"
Russia's invasion of Ukraine is a developing story, and we'll update as we learn more. Information is swiftly changing and Upworthy is committed to providing the most recent and verified updates in our articles and reportage. However, considering the frequency in developments, some of the information/data in this article may have changed since the time of publication