Being a step-parent can be quite tricky to balance for most people. Country music star Blake Shelton talked about his dynamic as a stepdad with his wife Gwen Stefani's children. He extensively talked about his experiences with Donna Farizan on TODAY before the opening of his new restaurant in Las Vegas. Shelton chooses a careful approach as he also has step-parents. Stefani shares her three boys with her former husband, Gavin Rossdale.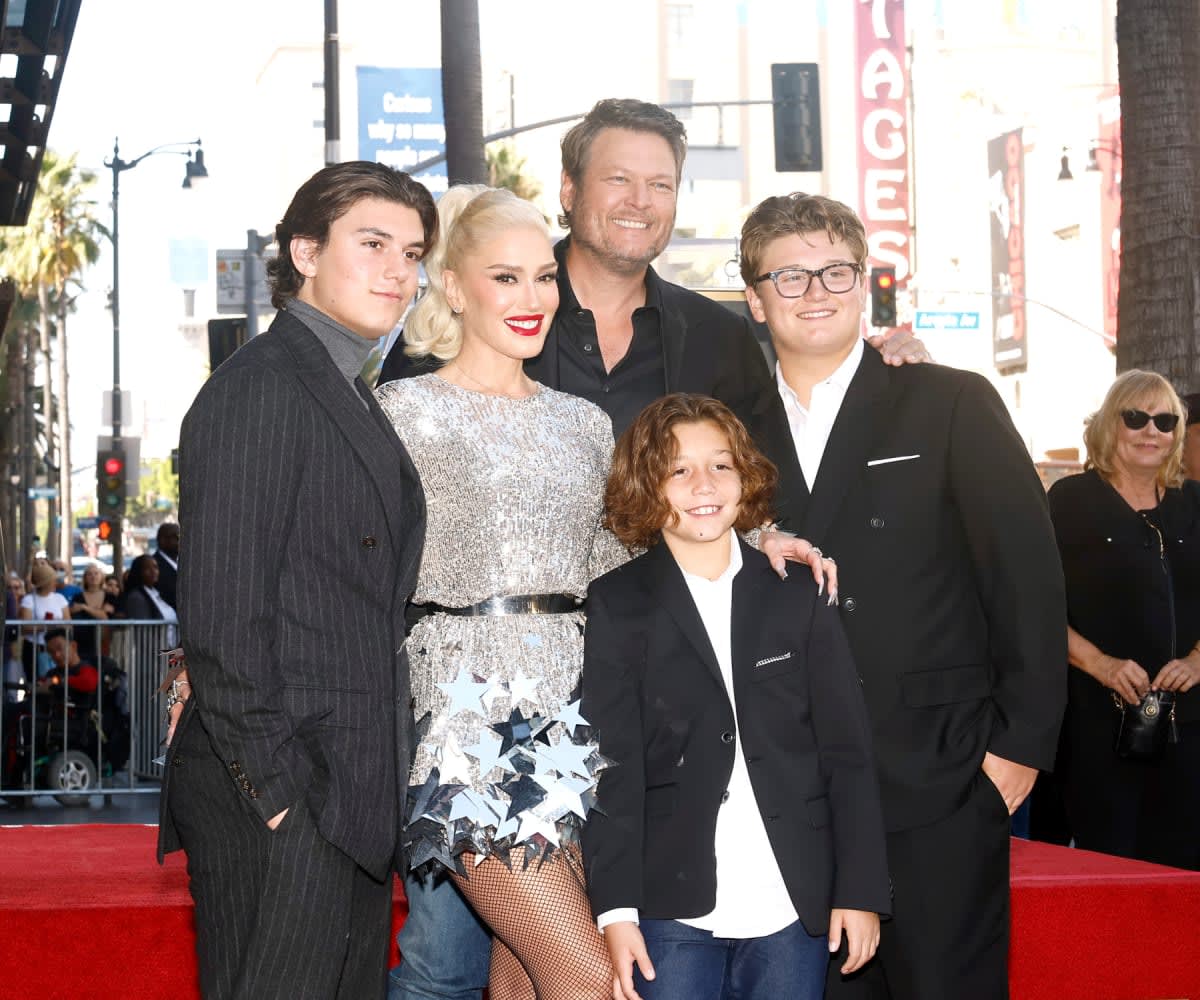 He said, "I think it's, in some ways, harder, more difficult. I try to be careful about when to step back and be smart about when to step back and just talk, but no matter what, always be there if I'm needed." Shelton got married to Stefani in 2021 and has since become quite close with her sons Kingston, Zuma and Apollo. The entire family was last seen together for Stefani's Hollywood Walk of Fame ceremony on October 19th.
---
View this post on Instagram
---
During the event, Stefani spoke about her sons, saying, "The greatest gift of all is to be a mom to Kingston, Zuma and Apollo. You are my biggest blessings. I can't believe that I get to be your mom. I'm so proud of you guys. It is literally the biggest joy of my life." Shelton was also present at the event and gave a heartfelt speech about his wife. Interestingly enough, the family was also present when Shelton received his star on the Walk of Fame in May.
He spoke about how he initially met her in 2014 along with her three kids, who were much younger. Shelton said, "She drove herself to work in a black minivan with car seats in it. She didn't roll in with security. She came in with a baby and two little boys, which at the time worked like security because nobody was going near — it was chaos."
---
View this post on Instagram
---
Shelton also spoke about his role as a stepfather during an interview with K-FROG's "The Ride with Kimo & Heather." He said, "There's definitely nothing easy about it. I don't know if it's as hard or harder or not as hard as being an actual biological parent, you know?" The artist mentioned that he could not imagine life without the kids and that he had a "blast" with Stefani's sons.
---
View this post on Instagram
---
In a previous interview in 2022 with PEOPLE, he elaborated on how Stefani's sons had completely changed him. He mentioned how they taught him that he was more than just a singer. He says, "I'm someone they actually lean on and that's not a responsibility that I ever had and not something that I ever considered even being into."
---
View this post on Instagram
---
It was only last year that Shelton announced that he was leaving "The Voice" so that he could spend more time with his family and focus more of his energy on being a stepfather. He explained to PEOPLE how being a stepfather changed his perspective on life. He said, "Having kids, it truly does make you go, 'Oh whoa. Wait a minute.' This isn't about me anymore and never will be again. If you don't say that to yourself, I think you're only hurting yourself because you're going to miss out."