In one of the defining moments of the Olympics, high jumpers Mutaz Essa Barshim of Qatar and Gianmarco Tamberi of Italy decided to share a gold medal, sparking wild joy and celebrations. The high jumpers, who are also good friends, matched each other round after round, pushing each other to the extreme, clearing 7.77 feet. The bar was then raised to 7.84 feet, the Olympic world record, but neither could clear the height in three attempts, reported Yahoo News. This prompted the official to tell them, they could do a 'jump off', which meant attempting to clear the next best height from what they had achieved. The pair had been drained and the margin for error was high. Heartbreak loomed for one of them. Barshim, who's also the reigning world champion in the event, asked the official, "Can we have two golds?" The official replied, "It's possible, yes."
Barshim, 30, turned to his friend to see if he would be okay with sharing gold, but Gianmarco Tamberi, 29, had by then already jumped into his arms and let out a visceral scream of joy. It was an incredible moment of friendship and sportsmanship. Both broke into wild celebrations having secured gold. The crowd gasped and cheered wildly at the development. It was the culmination of a 4-year journey towards Tokyo for the pair and they couldn't hold back the tears. "I know for a fact that for the performance I did, I deserve that gold. He did the same thing, so I know he deserved that gold," said Barshim, reported Al Jazeera. "This is beyond sport. This is the message we deliver to the young generation."
Barshim and Gianmarco Tamberi are already good friends and even before the official had approached them, they were seen hugging and congratulating the other on the performance. The images of them celebrating together went viral online in no time. "Sharing with a friend is even more beautiful," said Tamberi. "It was just magical." Their friendship is one that extends beyond the track. "He is one of my best friends, not only on the track but outside the track. We work together," said Barshim.
For both the athletes, Tokyo was a beacon of hope, especially considering they had suffered serious injuries previously. Tamberi hurt his ankle just before the 2016 Olympics in Rio and thought it had ended his career, but he managed to recover. Similarly, Barshim had suffered an ankle injury in 2018. Tamberi watched the Rio games in 2016 from his home and wearing a cast on which he had written, "Road to Tokyo 2020." After the pandemic caused the postponement of the event, he crossed out 2020 and wrote 2021 in red. He also brought the cast to the track for the event.
Barshim was instrumental in helping Tamberi up after the injury. In 2017, Tamberi's performance was below par, frustrating him to no end. When he shut himself in his room, it was Barshim who knocked on his door. "Mutaz started knocking on my room and he wouldn't go away. First, I just wanted him to leave. He persisted and was shouting: "Gimbo. Gimbo, please I want to talk to you." So I gave in and let him in," said Tamberi, reported Indian Express. "We talked. I cried in front of him. He tried to calm me down, and told me what he had to say. "Don't try to rush it," he kept telling me. "You had a big injury, you're already back in the Diamond League. No one expected that. But now you need to take your time, don't expect too much too early from yourself. Just see what happens." The most important thing he helped me realize was that I had to do it for myself, not for others."
"I said to myself that day, 'I want to be back in Tokyo and I want to fight for the gold medal,'" said Tamberi, reported AP. Tamberi was beyond joy after he secured gold, jumping up in joy and rolling on the track. Barshim also teared up, running to his team. With both of them sharing gold, the even didn't have a silver medalist, and bronze was secured by Maksim Nedasekau of Belarus, who had matched Barshim and Tamberi's final jump at 7.77 feet, but had an overall lower score as he had missed a couple of jumps in the early rounds.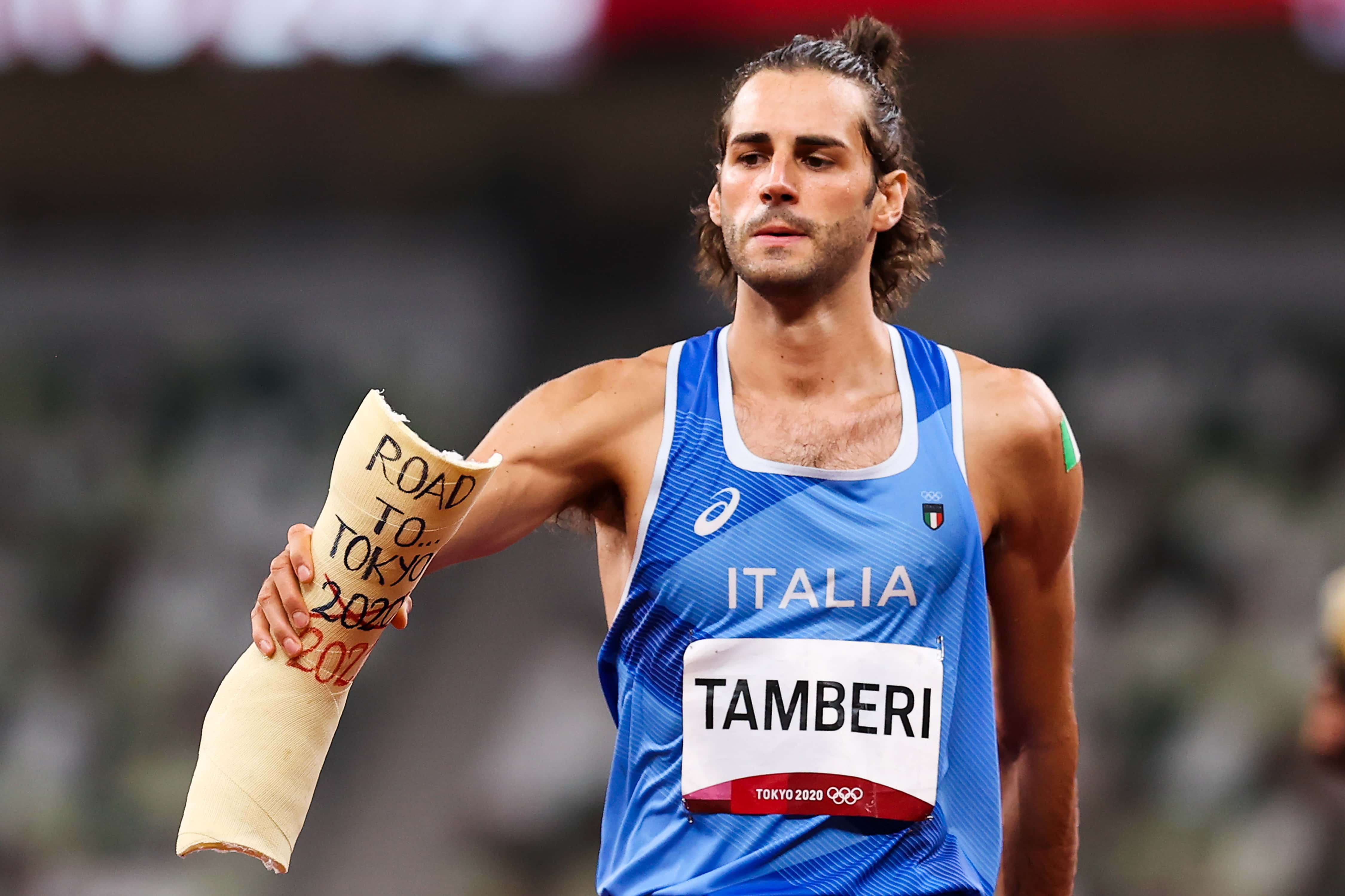 The victory of the Barshim and Tamberi was celebrated online as well. "I am in absolute love with this moment. Can we PLEASE bottle this and spread it everywhere? The goodness. The love. The humanity. Please," wrote Jeff Pearlman, the New York Times sportswriter. Barshim took to his Twitter account and wrote: "What is better than one gold? TWO !!" He also posted the meme of two Spidermans pointing at each other, reading: "Olympic champion."