AJ McLean is opening up about his sobriety journey while celebrating a special milestone. The Backstreet Boys singer has completed two years of being sober and admitted that the journey is an ongoing process. "This coming Tuesday, I will be two years sober, so life is grand right now," the 45-year-old told PEOPLE while at the iHeartRadio Festival in Las Vegas. "It never gets easier, but it just becomes a working part of the mind," McLean said. "You have to literally make it an everyday thing whether you make it to a meeting or not. I talk to my sponsor every day. I talk to people in the program every day."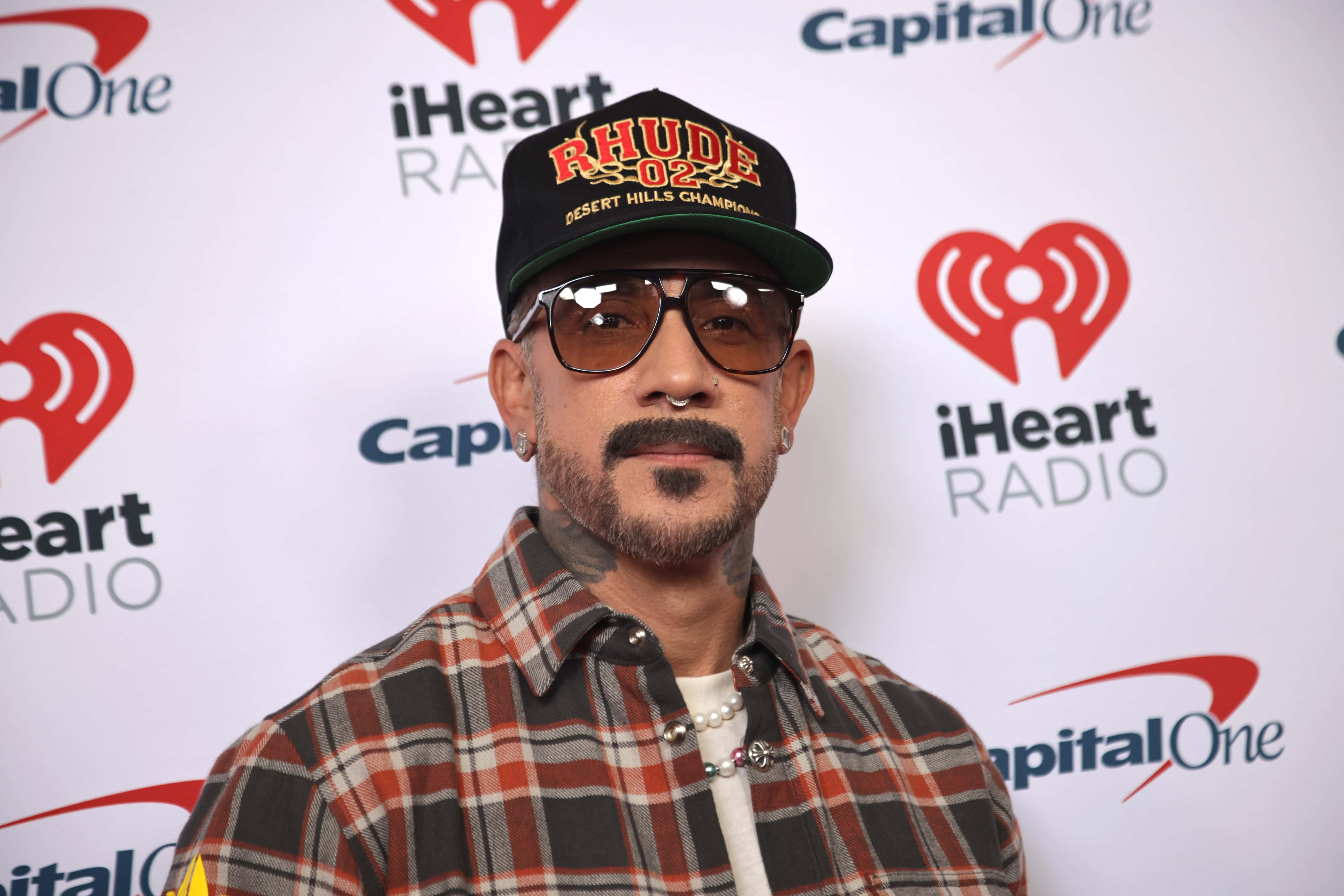 After the Backstreet Boys' DNA World Tour ended in May, McLean decided to check into an intensive outpatient program for mental health in Arizona for 10 weeks. "I knew I had a window of time, so I said, 'You know what? I need to do some inner work. The sobriety thing is good. I need to go back and do some digging.' Ten weeks for the rest of my life, I am super grateful for it," he said candidly. "It was totally worth it."
The pressures of fame can make life more difficult and just like most people, even celebrities struggle with mental health. They often turn to substances to help ease the pain. The musician said he struggled with addiction for years and found his time performing with the band at Planet Hollywood from 2017 to 2019 in Las Vegas difficult. The city was "not good" for him during those years, but now, he'd "love" for him and his Backstreet Boys bandmates Nick Carter, Howie Dorough, Kevin Richardson and Brian Littrell to do another residency.
---
View this post on Instagram
---
"It's not even about geography. Addiction goes anywhere you go, so I can't blame it on a city. Yes, it's Sin City, but that's some BS," he explained. "I was [drinking] in podunk wherever. But again, now I play the tape out. That's my whole theory. I play out the tape. I know how it's going to end if I pick up a drink. Now with the fentanyl crisis, I've lost 12 friends in the last two years. It's terrifying. It's scary out there. You don't know what's out there. So just don't walk through the door just stay on this side of the door," the singer advised.
---
View this post on Instagram
---
Last year, while celebrating his one-year sobriety journey, he told TODAY he felt great both on the outside and inside. "I'd tell myself, 'I'm going to do this, I'm going to do this. I am going to be the best version of myself,'" he recalled. The pop star, whose real name is Alexander James McLean, said sobriety helped him find a way back to who he was before he found fame. "AJ is kind of the celebrity who was living the rockstar lifestyle and Alex got stuffed down," he revealed. "But now, I've come to a place where they can both coexist."
At the time, he also focused on his physical health by eating better and working out. "Drinking caused weight gain, but it also weighed down my mental state," McLean shared. He added that he's determined to keep being the best version of himself, not just for himself but also for his wife, Rochelle, and their daughters, Lyric and Elliott. "I am so so happy to be in the place that I am today," McLean said.