Artist illustrates the reality of living with rescue dogs in 25 hilarious comic strips
Angie Chan launched the comic series featuring her two rescue dogs in 2020 hoping to make people smile.
Cover Image Source: Instagram/ dogs_love_bacon_comic
In 2020, noticing how badly people were in need of a reason to smile, artist Angie Chan launched a comic series featuring her two rescue dogs. "After a few more months of chewing over designs and ideas, I finally got started in December after being quarantined for COVID-19. It took a bit longer for me to get my footing, but I think I finally got myself situated," she wrote, while sharing her work through Bored Panda last year.
Chan, who has two dogs—a Pomeranian and a Cojack (Corgi-Jack Russell mix)—starts every comic in the "Dogs Love Bacon" series by drawing on paper. She then inks the sketch before imported an image of the comic into Photoshop for cleanup and coloring. "All of the events are inspired by the pups, with me recently starting to add photos at the end of the comics to show their antics," she shared. In addition to Chan's dogs, Taz and Thor, her comics feature friends and family's dogs from time to time.
Here are 25 hilarious comics from the series:
1.
2.
3.
4.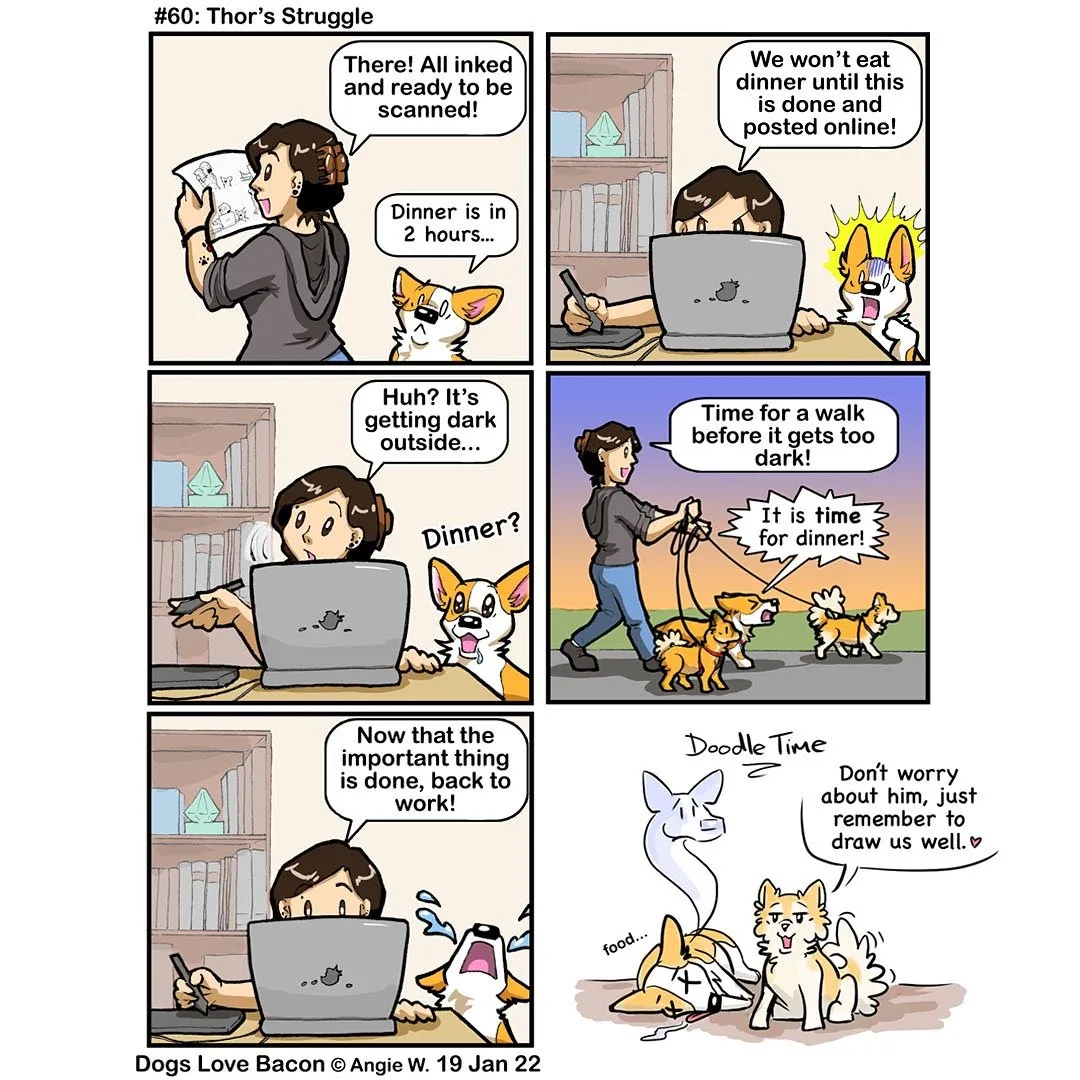 5.
6.
7.
8.
9.
10.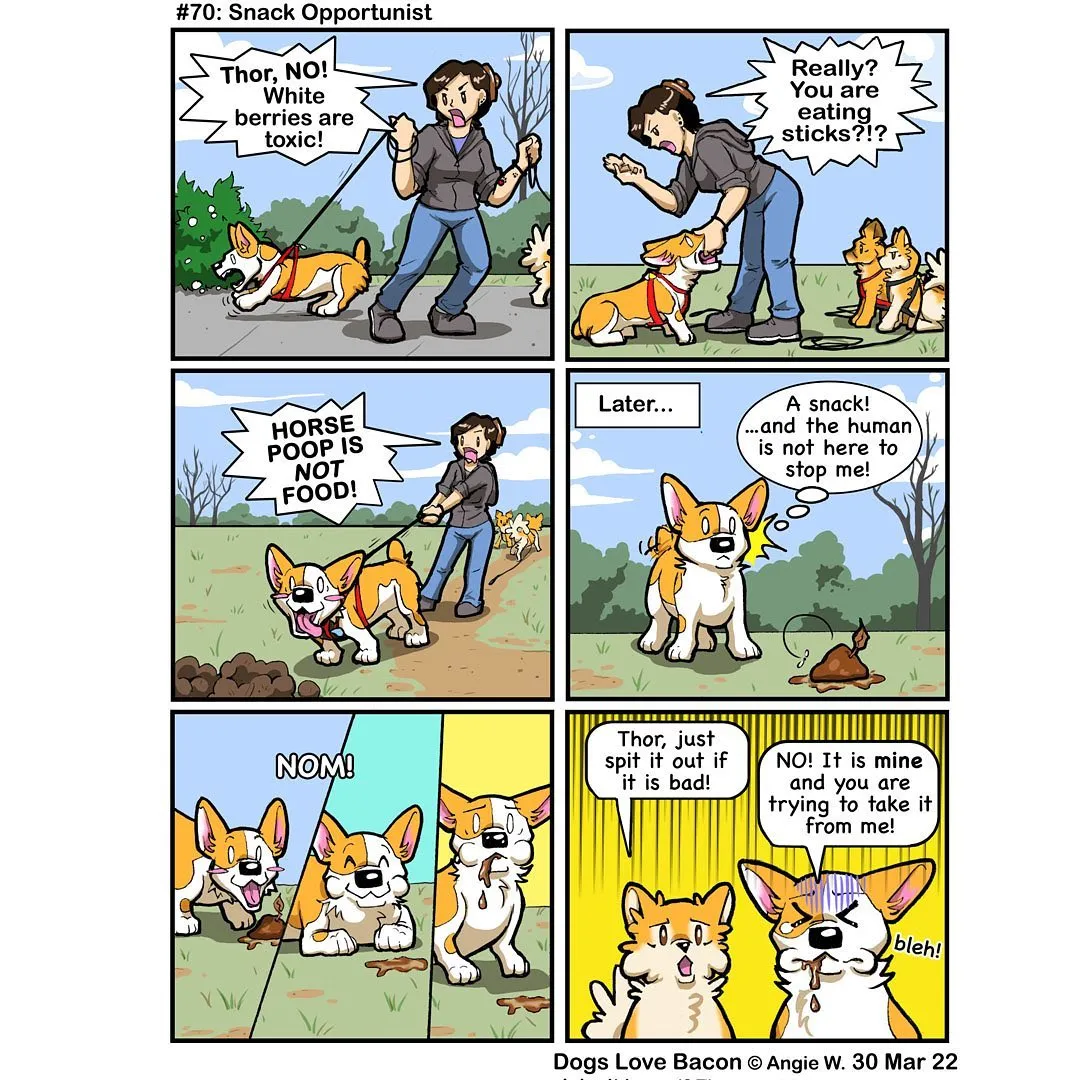 11.
12.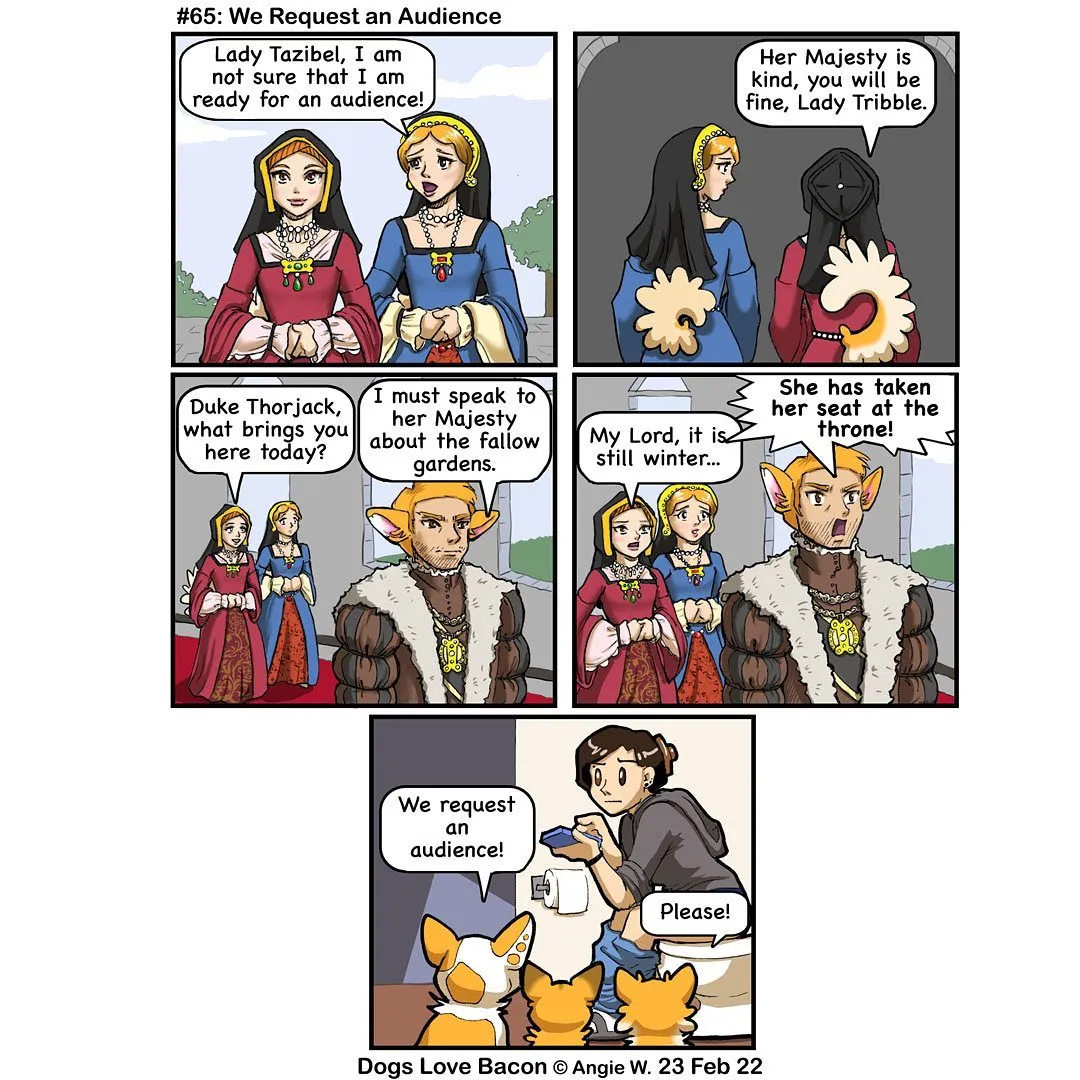 13.
14.
15.
16.
17.
18.
19.
20.
21.
22.
23.
24.
25.