When Texas plunged into darkness, Ted Cruz, the state's elected Senator, reportedly slunk away for a quiet vacation in Cancun, Mexico. New York Representative Alexandria Ocasio-Cortez wasted no time to help the people on the ground, raising more than $5 million within a matter of days, revealing the stunning political pull the congresswoman holds. As much as GOP loves to slander and target, they are aware of AOC's political power. It is not normal for an average member of the house, especially a second-term member, to raise as much money as she has, this easily. It's important to note that she raised this huge amount for a cause in a state that she has nothing to do with. AOC is aware of the power she holds and she's always willing to use it to help the people.
It was last Thursday that Alexandria Ocasio-Cortez announced plans to raise money to help victims of the power-grid failure in Texas. By Sunday night, she raised almost $5 million for that effort in less than 96 hours, reported CNN. The donations will be given to five Texan noon-profits to help the people during the snowstorm. The funds will go to food aid, homelessness assistance, elder care, and other direct relief. While Ted Cruz flew out of Texas, Ocasio-Cortez flew in, lending a helping hand to those who needed it during the crisis. Along with a few Democrats, she visited food distribution centers, water delivery sites and toured the damage caused by the storm, reported CNN.
"It's one thing to read about what's going on but it's another thing entirely to see the damage for ourselves," said Ocasio-Cortez. "The message in Washington is let's not let people get caught up in a bunch of red tape. Let's try to get this assistance out the door as much as people need and as quickly as we can." She also worked on the ground to distribute relief material during the pandemic. "Our first major relief effort was last year when Covid hit and so we were able to build a disaster relief and fundraising operation and we cut our teeth on that with Coronavirus but that was in our home district, and so before that, we had mobilized for Hurricane Maria relief but that was before I was elected as a member of Congress," said Ocasio-Cortez. "I think this is just something that we should be able to do whenever there is an area in our country that's in need."
You could make the argument that those who contributed to the cause were concerned about the people in Texas, and she just served as a platform to help, but that is the very point. Political leaders are supposed to use their platforms to help the people. It also matters that none of the GOP leaders, including Texas' own senator, raised this kind of money.
The power wielded by a politician can be measured by the money they are able to raise in a short span of time, and Ocasio-Cortez's ability to raise $5 million in 96 hours tells you that AOC has climbed up the ladder pretty fast. One of the reasons she has been able to command such a strong following is because she has been transparent, often connecting with people through Twitter, Instagram, and even twitch. She simplifies the workings of the house over cooking sessions on Instagram Live and raises money playing 'Among us' on Twitch. Her ability to cut through the rhetoric and land metaphorical blows on GOP on Twitter is one of her main calling cards. AOC is not your average Congresswoman.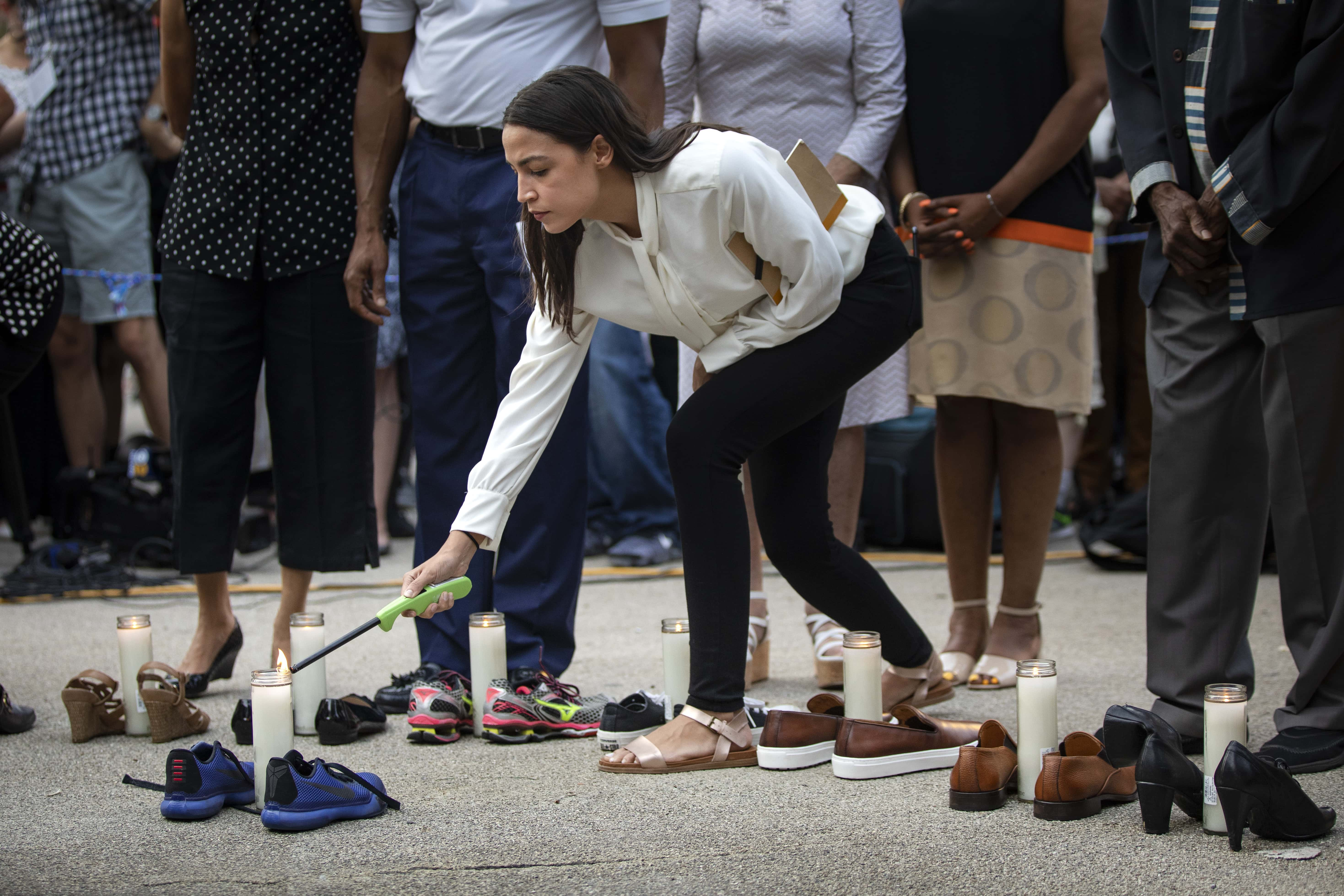 She hasn't compromised on promises she made while getting elected to Congress and has made the Democrats sit up and take notice of her. The power corridors within the party that sidelined Bernie Sanders in the run-up to the 2020 election, will be wary of the following she commands. Many Democrats higher up the ranks will be hoping she campaigns for them in future elections but AOC might have ideas of her own. Even after $5 million, she knows the problem of Texas privatized power grid goes beyond charity. "Charity can't replace policy, but solidarity is how we'll face climate change and build a better world," tweeted AOC. She turns 35 just before the 2024 election and thus will be eligible to run for President. She's as driven as anyone can be, to implement change for a better world and if the Democrats high up the ladder aren't paying attention, they will have to make way for the enigmatic Congresswoman. It remains to be seen if Ocasio-Cortez will run for President but it would be foolish to dismiss any talk of a Presidential run from the two-time House member.