Thanks to the Sandman's speech, everyone at the 32nd annual Gotham awards had a hearty laugh. Adam Sandler was accepting the Performer Tribute Award on Monday night for his Netflix Basketball drama, The Hustle. The 56-year-old actor and comedian joked that he told his daughters, Sadie and Sunny, that he had not written a speech "and they said phrases like, 'Rude' and 'You're mean,'" Sandler said. "Daddy's f–ng tired. Daddy works hard, calm down. They were like, 'Can we write your speech, Daddy? So you got something to say.' I said, absolutely," according to Variety.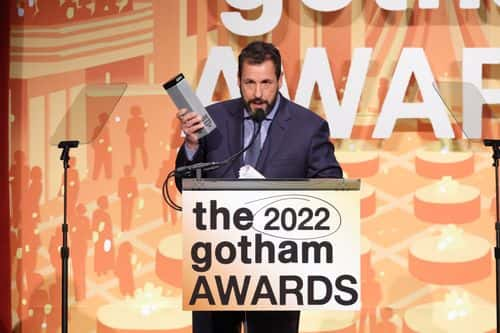 He roasted his daughters by saying, "It would be nice to see you doing something other than watching YouTube or going to f–king Lululemon every f–king weekend,'", he added that his children had asked him to do the speech "in that goofy Southern accent that you do all your dumb speeches in."
Then he began the speech, "Dear well-dressed dignitaries, highly educated hipsters, and various other plus-ones of the Gotham Awards, thank you for giving our daddy, Mr. Adam Sandler, this prestigious lifetime, all-time, primetime G.O.A.T. achievement tribute award."
Sandler goes on to talk about how his daughters perceive the trophies on his shelf, Sandler said, "It means a lot to him seeing how most of the awards on his trophy shelf are shaped like popcorn buckets, blimps or fake mini Oscars that say 'Father of the Year,' which he sadly purchased himself while wandering in a self-pitying fog through the headshops of Times Square." as reported by Page Six.
The actor mentioned that his daughters also wanted to be at the award ceremony "but Daddy said, and we quote, 'I don't want to spend a whole night that's supposed to be about me and my greatness listening to you two newly pubetized buffoons screaming, "Where is Timothée Chalamet and how can we legally squeeze that fine little Jewish a$$ of his?"'
Sandler then talked about the reasons why his daughters think he joined the films. "Daddy's film career began in 1988 formed by two guiding principles: people in prison need movies, too, and TBS needs content to show between all them f–king basketball games." He responded to his daughters by saying that "Big Daddy" in which " "the little cutie who grows up to be Dylan and Cole Sprouse," is the movie that "paid for this f–king house and your grandma's house and your other f–king grandma's house, Rob Schneider's f–king house, and your braces and Rob Schneider's f–king braces!"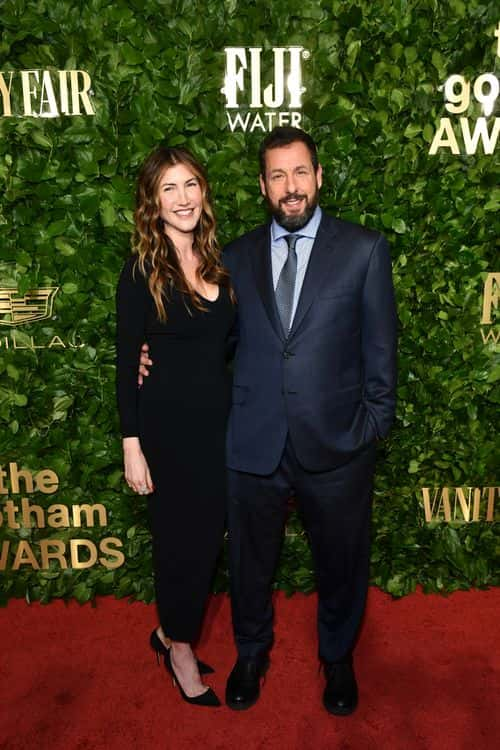 Towards the end, Sandler thanked his wife Jackie for bearing with his "crazy f–king mood swings" and said that the award means a lot to him.
Sandler's movie Uncut Gems co-directors, Josh and Benny Safdie also did a tribute speech before inviting their lead actor to the stage. It is said that the three would be collaborating on a new film. Other than Sandler, Michelle Williams was also honored with a performer tribute award. It was presented by her co-star in Fabelmans Paul Dano. The movie Everything Everywhere All at Once won two awards, the best feature and actor Ke Huy Quan won the best supporting performance for his role in the film, according to The Hollywood Reporter.