Many youngsters are raving about rappers and hip-hop artists, while many aged people are not able to understand what the craze is all about. However, 64-year-old Mary Jane Farquharson has been living her life as she rocks her youthful poise and glamor at a 50 Cent concert in an adorable video shared on X (previously Twitter) by the rapper himself. Her fun-filled and lively enjoyment has become viral and fans of all stature just can't get enough. 50 Cent shared the video on his socials and captioned it, "The coolest person at my show tonight by far, she was rockin' with me. Birmingham second show."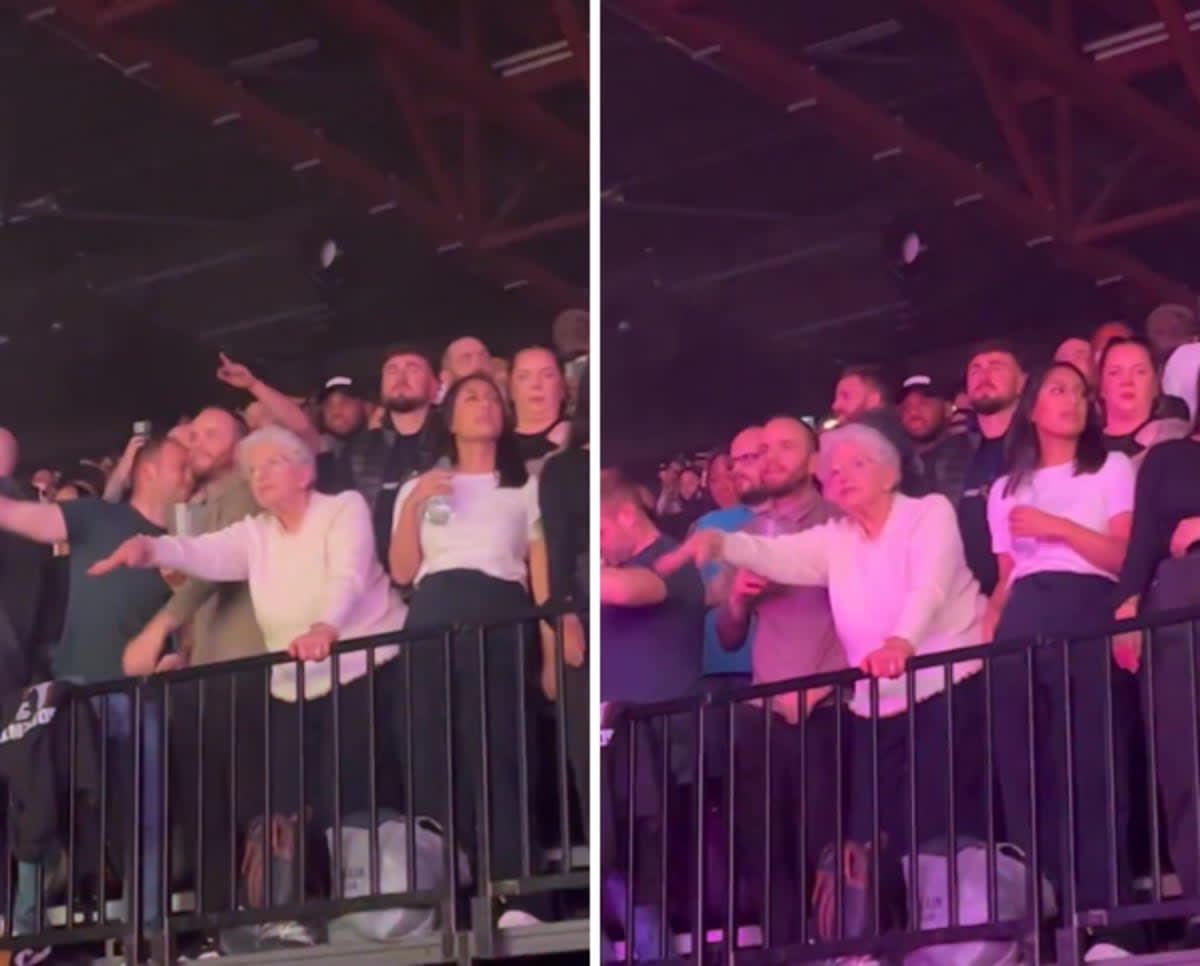 It was on Farquharson's bucket list to attend the famous rapper's show. However, she had no idea that her groove would eventually become a part of the show. She was surprised when she woke up to find her phone buzzing with messages after going viral. She told BBC, "All my friends and neighbors were sending me messages. I thought, 'This is a wind-up.'" The woman shared that she was introduced to the love of hip-hop and rap music through her son Russ, who was also present with her at the show. Her aura was one to admire and she truly defined "Celebrating life!"
Farquharson mentioned that she often hears the music of the aforementioned genres at home. Her favorite song, which she danced to at the concert, was "In da Club" and also shared that the same was set as her mobile ringtone. The woman further mentioned that she had no idea that someone recorded her. She was doing what she and everyone should simply enjoying herself without thinking about who was watching. However, a crew member did record her grooving to the music. Farquharson hopes to meet the artist one day, especially after having the time of her life to his music and going viral.
"Russ and I would really like to meet 50 Cent one day," she said in a video shared by BBC Breakfast. The video capturing the fan has received almost a million views on Twitter and fans are going wild with her adorable nature. @semiautodave said, "Everyone's grandma should do this from time to time. Hilarious." @AnderanaNycole said, "She was too Cute. Age is nothing but a number. 50 Cent brings all ages out!" @itsneme said, "I want to be like her in the future." Over everything else, many admired her open-minded nature and her courage to be her wonderful self during the concert.
Farquharson has received immense respect and love from youth and many look forward to being just like her. She is as good as the internet's favorite cool grandma. She has surely put a smile on the faces of many by simply being herself. The venue also admired the fan and said, "Seeing her enthusiasm is a testament to how music can bring people together. As a venue, we pride ourselves on giving fans unforgettable moments like this."