25 parents share hilarious incidents explaining why their kids cry: 'Because I looked at him'
Babies are a rollercoaster of emotions and these parents are sharing their own experiences of their kids bursting into a pool of tears.
Cover Image Source: Facebook | Why My Kid Is Crying
If you are a parent or a babysitter, you would know that it does not take much for babies to break into tears. They cry over the silliest and most nonsensical things, but for a parent, it is hilarious. Your baby could be seemingly devasted because you accidentally touched their toy or deprived them of an episode of "The Bachelorette." They launch into a rollercoaster of emotions and before you can do anything to lift their mood, they break into a puddle of tears.
That's precisely what makes them endearing and amusing - and it's the reason why a Facebook page is devoted to sharing humorous and relatable parenting anecdotes about 'Why my kid is crying.' Here are 25 of the most hilarious and adorable reasons some children burst into tears.
1. "She was mad that I put toothpaste on her toothbrush."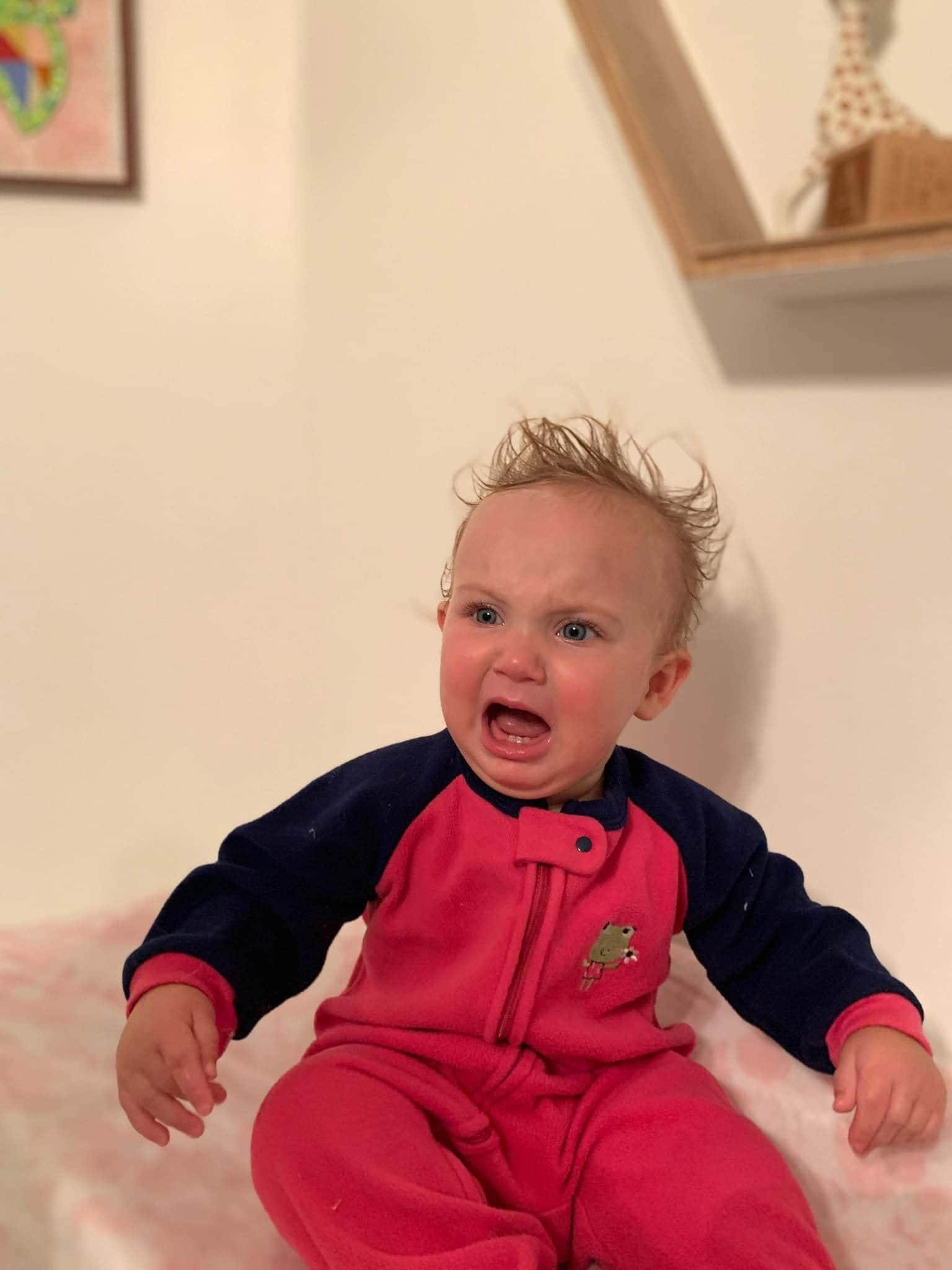 2. "We wouldn't let him eat rocks."
3. "Because he's wearing jeans."
4. "I wouldn't let her eat dog food."
5. "Because he threw food at the dog and she ate it."
6. "He was crying because he couldn't have the Scentsy warmer that looked like a ball."
7. "Because I gave him the sippy cup he cried for."
8. "Because I turned off Bachelor in Paradise."
9. "He can't stick gum on the rugs."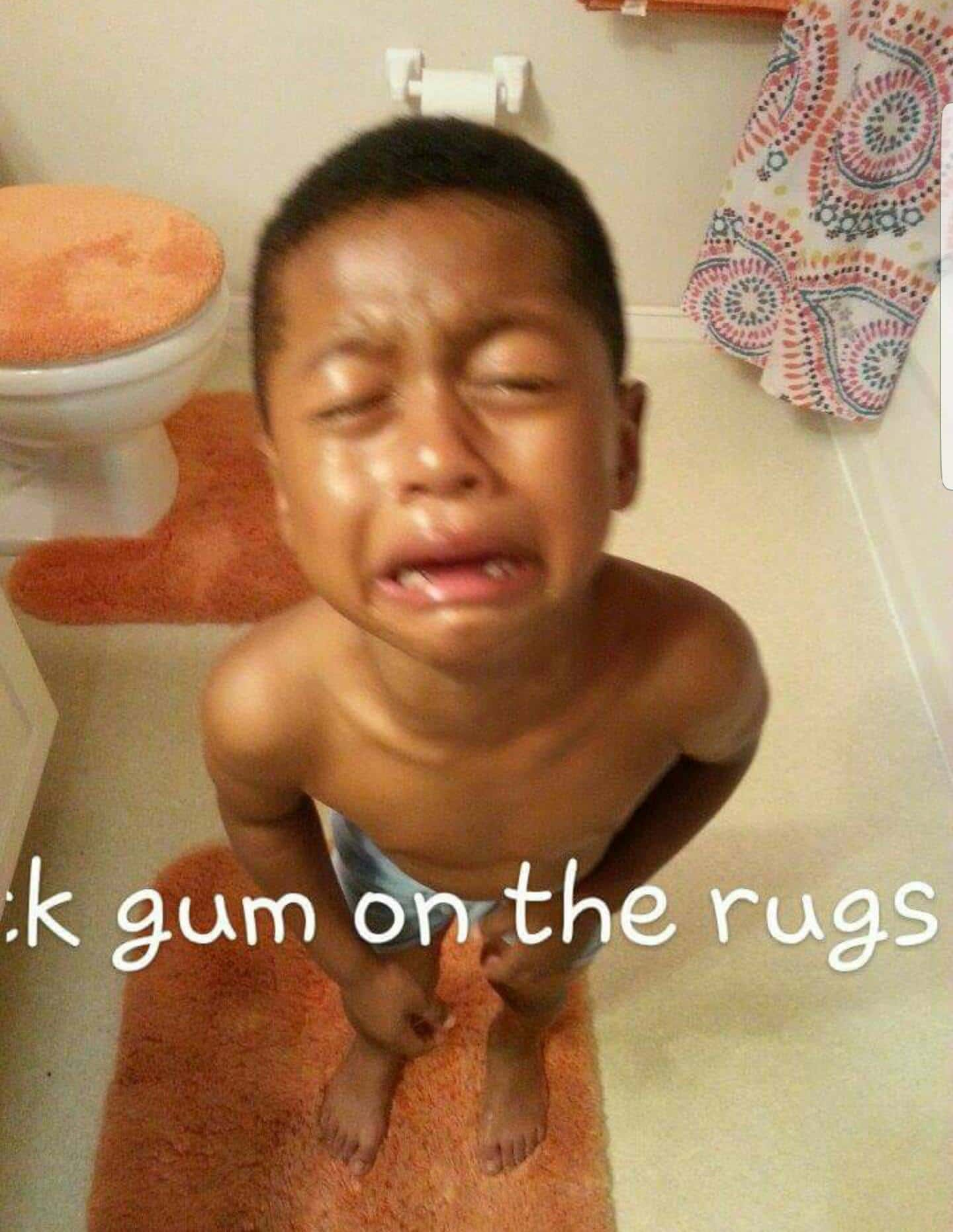 10. "Because she can't pull her aunt's hair."
11. "Because the tag that came with her stuffed frog isn't a sticker."
12. "I looked at him."
13. "Because Mommy wouldn't let me play with the snot sucker."
14. "Because I won't let her have a beer."
15. "Because I couldn't put her hair back on after she cut it at grandma's house."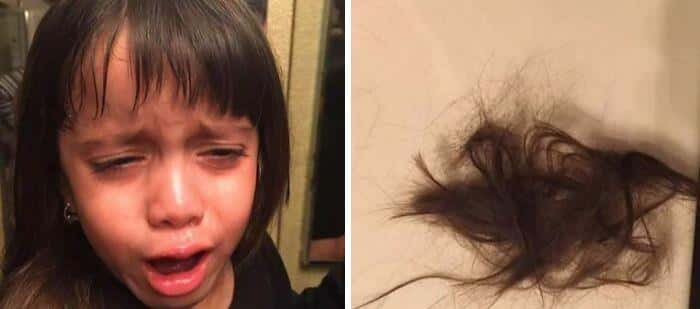 16. "The photographer told her to smile and that she was pretty."
17. "She kept trying to drink the ketchup like a baby bottle."
18. "Because he couldn't lift the dumbbell."
19. "Because the noodles weren't shaped to her liking."
20. "I wouldn't let her stick her fingers in the brand new package of cream cheese."
21. "Daddy stopped me from sharing the dog's bone as a teething chew."
22. "Because he couldn't take his vest off but wanted to keep his jumper on."
23. "Because he couldn't have one of my pregnancy vitamins."
24. "Because I broke her cheese wheel in half."
25. "Because he can't find the cucumber on his arm."