25 painfully relatable memes that will never fail to make us crack up
Not a single day goes by without us encountering memes on the internet and it's even better if those memes are relatable enough to make us chuckle.
Cover Image Source: Facebook | Relatable Memes (RM)
Life without memes in the age of social media and the internet boom can be pretty uninteresting for most people. Memes are not only there to make us laugh, but these days, it is used to promote brands through social media marketing as well. But average individuals like most of us are trying to find a bit of relatability in those memes just so we don't feel like the odd one out with an unusual sense of humor.
Pretty sure a majority of us love to gossip, or we act lazy, particularly when gym day arrives. Whether it is having back pain in your early 20s or trying to find ways to snag a holiday from your demanding boss, we all love memes about situations we can relate to. These stress-busting pictures have also been researched by BBC, who wrote in one of their articles that there is more to relatable internet memes than meets the eye.
"Internet memes are one of the clearest manifestations of the fact there is such a thing as digital culture," said Paolo Gerbaudo, a reader in digital politics and director of the Centre for Digital Culture at Kings College London. Gerbaudo also described memes as a "sort of a ready-made language with many kinds of stereotypes, symbols, situations. A palette that people can use, much like emojis, in a way, to convey a certain content".
Well, for now, we have handpicked some of the best and the most relatable memes for you straight out of this aptly named Facebook group, Relatable Memes (RM). It will surely brighten up your day. After all, each one of us deserves to have a bit of humor injected into our daily lives, so we can cope with it without going insane.
1. When your real self comes out
2. Roadkill?
3. This is a huge, unending problem for women
4. 20s is the new 80s
5. They don't deserve your thoughts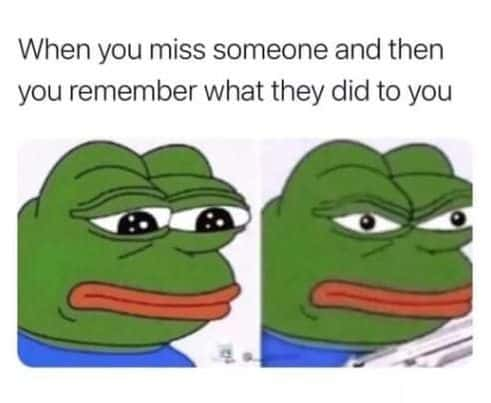 6. Might as well bring the popcorn
7. Our ears are open for the gossip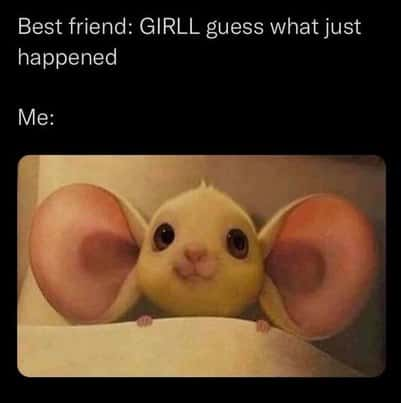 8. We get tired of doing nothing at all
9. Fell asleep while thinking about the gym
10. If you can't become a millionaire maybe your bestie will
11. Some of us do different kinds of workout
12. That is such a cute idea though
13. Always finding reasons to not go to work
14. We barely have any patience left at the end of the day
15. Where is the traffic?
16. Peak introverted behavior
17. We always have some space left for a midnight snack
18. We bet people are still having a worse day
19. That is actually a creepy habit
20. Night shift workers know the actual pain
21. Better keep her mouth shut for good
22. Try to find happiness in small things
23. 20 nuggets aren't even enough for one person
24. One more drink, please
25. Things have started to add up pretty good