25 nostalgic memes from Gen X that accurately summarize the good old days
These memes from the bygone era dominated by generation x give a hint of nostalgia with loads of laughter.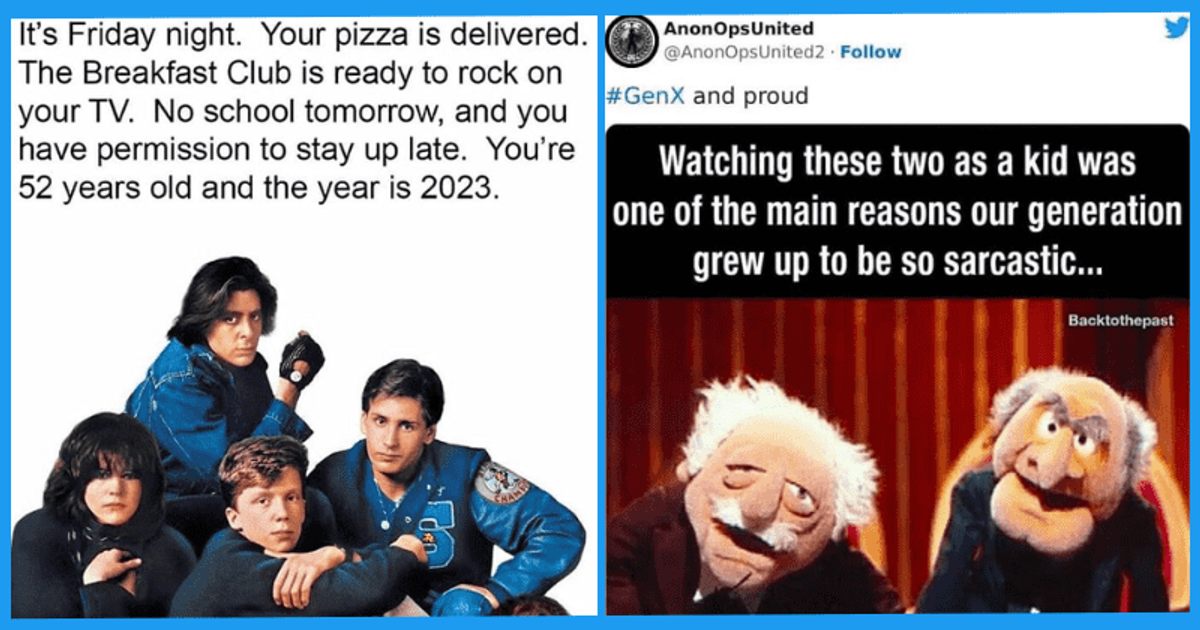 Cover Image Source: Facebook | Righteous Memes from Generation X
Every generation has its own style, nostalgic memories, music and memes they can strongly relate to. Generation X are a special bunch of folks who are possibly parents to the millennials and Gen Z kids now. Gen X was raised by the so-called Boomer generation and they have gone through several changes in their lifetimes. Gone are the days when GenX used to rent DVDs from Blockbuster and the times when they had to hold onto their patience, just to create a perfect mixtape from radio channels.
This generation was particularly good at being resourceful, independent and had a grip on their work-life balance, unlike the younger generation. They were the first ones to grow up with personal computers and were more ethnically diverse than boomers. This time, we have stumbled upon a Facebook page called Righteous Memes from Generation X which is dedicated to the bygone era and everything that people born roughly between 1965 to 1980 can relate to. These Gen X memes can prove to be incredibly funny and relatable for anyone as long as they know the cultural context of the 60s, 70s and 80s.
1. We all have an inner old lady now
2. Good old days and good old TV shows
3. Every single hip-hop music video looked like that
4. That was enough for a lot of us
5. The creepy-looking red-eyed pictures after the flash went off
6. Retro music hits different
7. The 70s generation grew up with these
8. Parenting quality was pretty chill back in the days
9. The best way to define GenX
10. GenX parents need their vacation too
11. Peak comedy started here
12. Does anybody know the correct lyrics yet?
13. Simpler times and simpler fears
14. These televisions were humongous
15. When kids start outsmarting their parents
16. GenX has an infinite amount of patience
17. Die Hard was a Christmas movie indeed
18. Taught an entire generation about sarcasm
19. Those clicking sounds from magnet doors are memorable
20. Schools used to be a tad bit freaky too
21. Cord telephones endured so much
22. The favorite emoji of GenX
23. Shaggy? Where is your Scooby-Doo?
24. Sarah Connor has always been iconic
25. Great idea for GenX retirement homes