25 hilariously unconventional memes to break through the mundanity of this workweek
To truly appreciate and relate to the 25 wonderfully 'weird' memes we've curated requires a special sensibility shared by only a select few.
Cover Image Source: (L) Facebook/Rob Brooke; (R) Facebook/Alex Canclini
"Weird" is the new cool. Whether it's dad jokes or crazy recipes, everyone has their unique preference. People often call others weird for having the craziest, bizarre, or unique perspectives. Right enough, it takes an authentic mind to bring up thoughts like that. Weird humor is only for those who look beyond in life. Being weird is a gift, it causes you to be more light-hearted and genuine.
There are ample examples where people have done the weirdest things and had the weirdest reactions to them. "You're so weird man," is a compliment! As the quote goes, "You're not weird, you're limited edition." The weird ones are unique and have more than you can imagine to make them laugh. Very few will be able to understand and relate to these 25 weird memes that are listed.
1. When math ain't mathing
2. He said what he said
3. What's in a name?
4. Gotcha!
5. Well he's not wrong
6. Legends say he's still trying to figure out who
7. Dad - 1 / Kid - 0
8. Geographical discovery
9. Be careful little eyes what you see
10. Desperate times call for desperate measures
11. No Lie
12. It's a hairy affair
13. Now that's what you call an oasis
14. Good old days
15. Self-explanatory, isn't it?
16. Barbie's gone rogue
17. Cordless
18. Lightning Speed
19. Oops
20. I spy with my little eye
21. Tweety gone wrong
22. Amoozing
23. Guess that does the job equally well
24. Uh-Oh, parents ring any bells?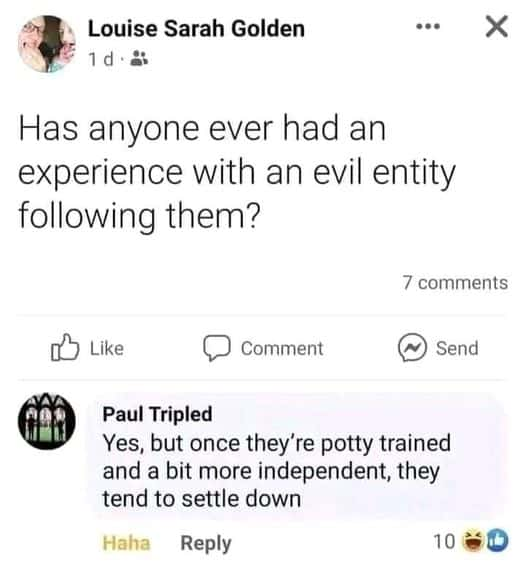 25. Of course you don't get it