25 hilarious one-star reviews on Goodreads that accurately summarize these books
Some books are good, some books are bad and some shouldn't have been published because they are worse than the worst according to these people.
Cover Image Source: TikTok | @laurasbooktalk
Goodreads is a heaven for bookworms. On this platform, readers can make lists of their favorite books, get new recommendations, build their TBR list and most importantly, rate and review their recent reads. The extensive spread of reviews, quotes and some necessary spoilers allow readers to discover their next favorite piece of literature. However, hidden under this gold mine of countless book reviews, we have dug out a bunch of unhinged and sarcastic criticism on books that are apparently so bad that some people even wish to bleach their brains and undo their ability to read things somehow.
A TikTok content creator @laurasbooktalk, who makes videos on fictional topics and shares book recommendations, has rounded up some rather interesting one-star reviews from Goodreads, which made her day and perhaps will make you chuckle. These reviews are downright hilarious and brutally honest, which is probably going to give the readers a good enough reason not to pick up a particular book and waste their time. So have fun scrolling through these 25 side-splitting criticism on several published books and ebooks.
1. Even shampoo bottles are interesting
2. Friends can drop bad recommendations too
3. Trees died pointlessly for this
4. What could be worse than Twilight?
5. Book so bad, you wish you couldn't read at all
6. Scribblings on toilet walls makes more sense
7. That's just a disturbing review
8. But now it is an actual TV show
9. These fictional boys need therapy
10. It was much needed
11. Bleaching your brain is a good option
12. Discounted version of another book
13. When the author needs Jesus
14. Some characters are really horrible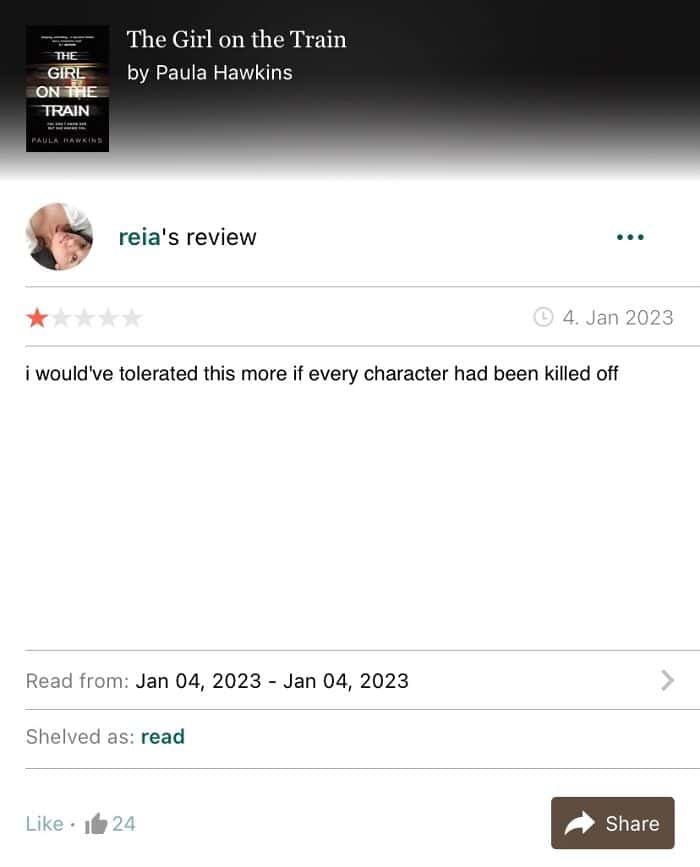 15. These books do not deserve 5 stars
16. This book is infuriating enough
17. Providing warning for potential readers
18. That is an odd thing to ask at the altar
19. Hell no to characters saying this
20. Took a lot of effort, we believe
21. Communication is key to forming a good story
22. Maybe it wasn't beta read
23. Even white bread got more flavor than this
24. Are we sure AI did not write this book?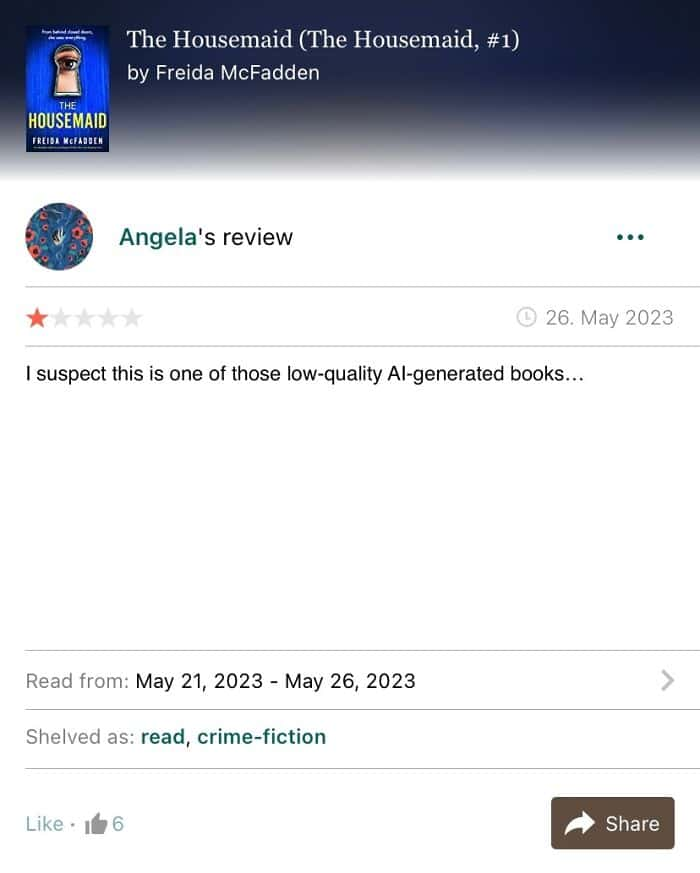 25. Plot holes trigger trypophobia