25 funny Tinder chats that prove good humor never goes out of style in the dating world
The chats are solid proof of how individuals intelligently add a dash of humor to their pick-up lines to impress potential dates.
Cover Image Source: (L) Reddit|u/S1ng1ngb1rd; (R) Reddit|u/GG77R6
Online dating can be a tricky affair. While it's undoubtedly an easy and modern way to meet new partners, it can be difficult to really connect with them. So, individuals on online dating platforms utilize comedy and puns as a way to engage with their matches. A well-placed joke or a playful quip can break the ice and become the foundation for creating a genuine connection.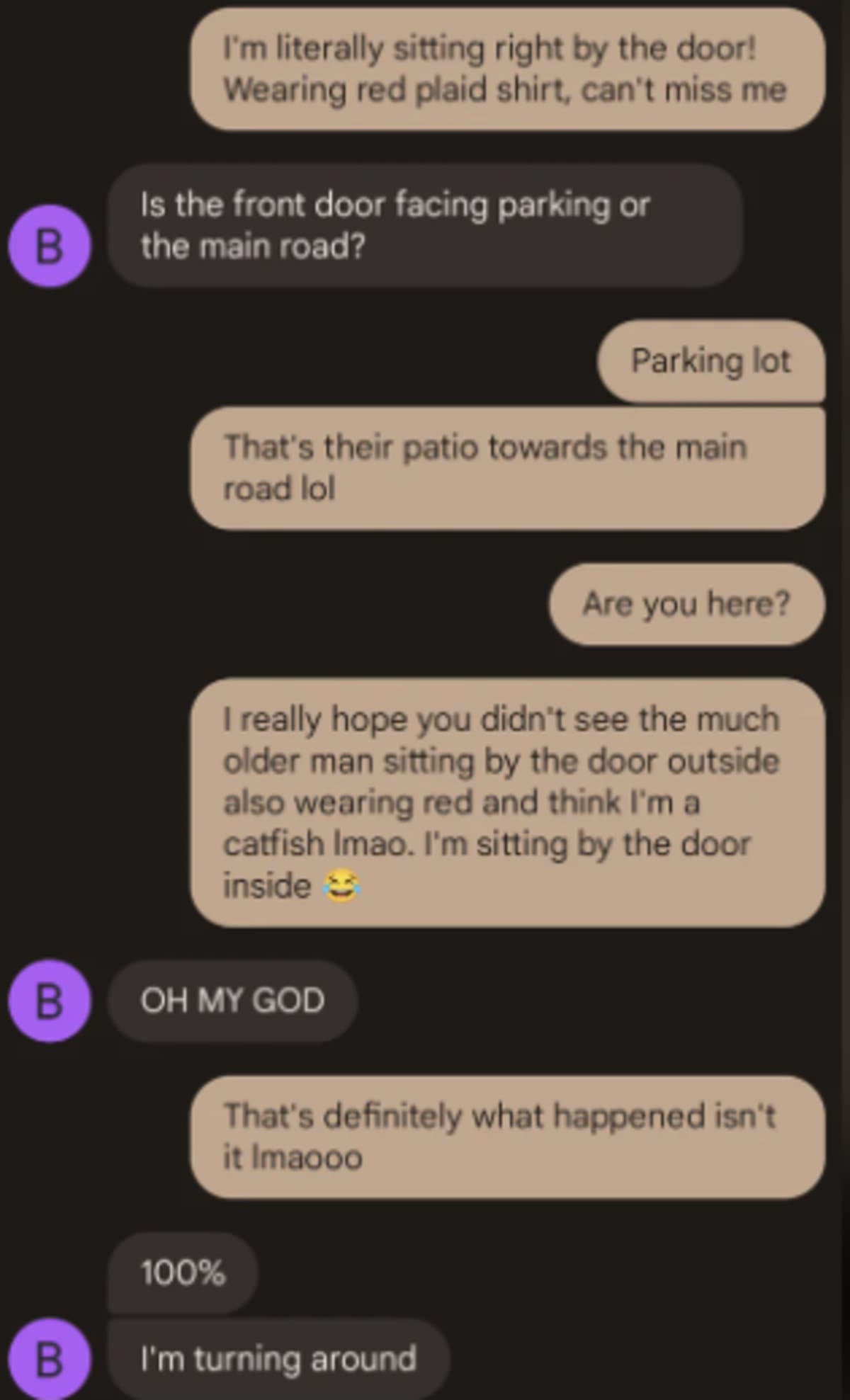 Humor is also a fantastic way to show off one's personality, in contrast to having a dull, serious profile. It makes one more approachable and friendly. Laughter serves as an excellent bonding tool as well. Especially in the case of online dating, it can work wonders. So, we have compiled screenshots of 25 hilarious chats from Reddit's r/Tinder community, where some jokes have landed well and others have spectacularly backfired.
1. Rating that didn't work so well
2. Bold moves
3. They 'see'
4. Recalling their first kiss
5. Taking out the trash
6. Leaving them "speechless"
7. Something sweet as "pi"
8. Diagnosed with attraction
9. Perks of working at a mortuary
10. Getting into a fight with a Persian
11. The pun was a little "plane"
12. Raccoons in a human suit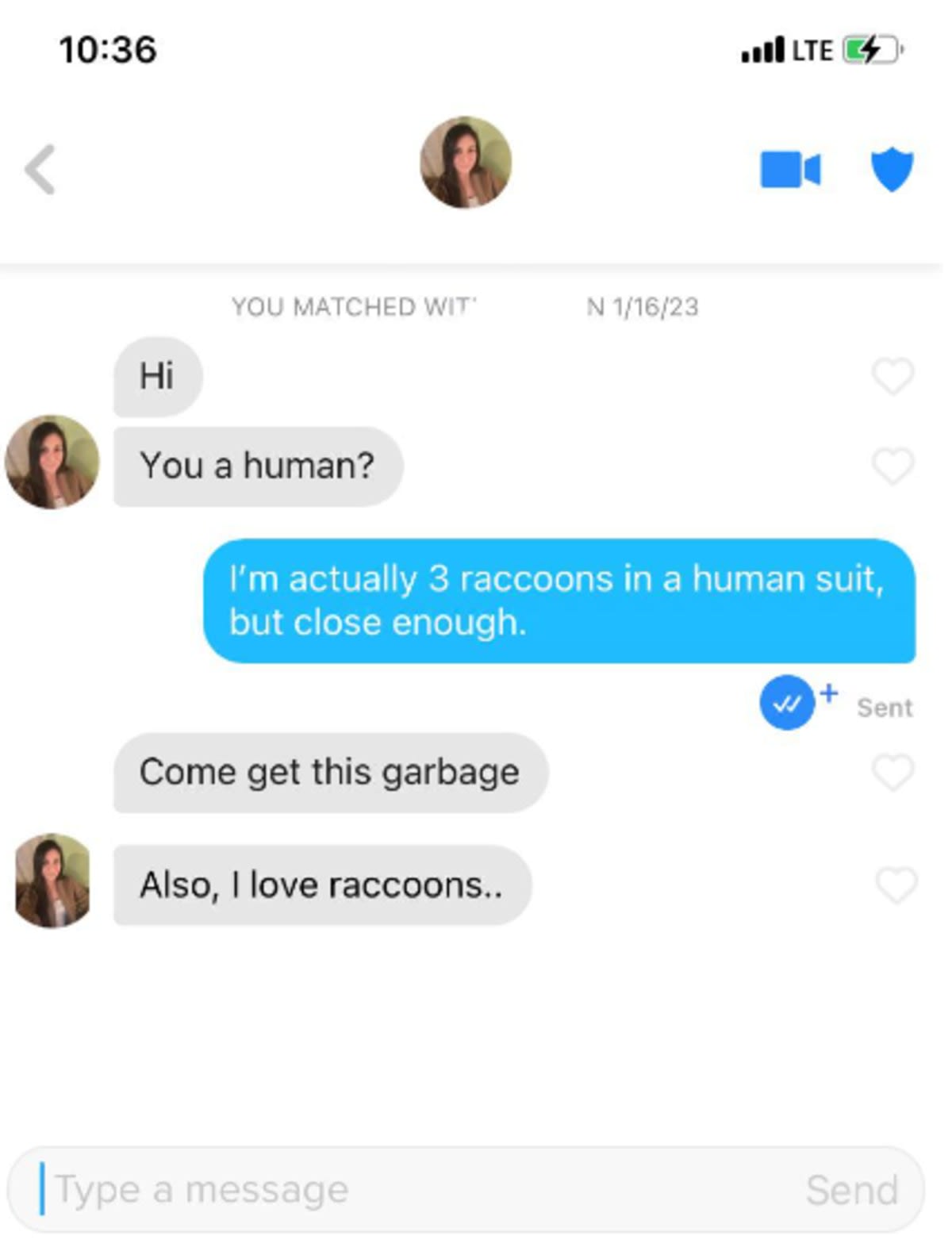 13. Hard of hearing
14. Learning to skateboard
15. Scale of freedom
16. 'Bliss' you
17. Poetic lines
18. Dietary preferences
19. Calling out to a 'Kat'
20. Twisted questions
21. Hating small talk
22. There's always tomorrow
23. The powerhouse of the cell
24. Credit union
25. Getting a match that looks like a bot