25 before and after photos of adorable kittens that are hitting us with a wave of nostalgia
It is a bittersweet experience to watch pets grow older and making cat owners reminicise about the kitten days.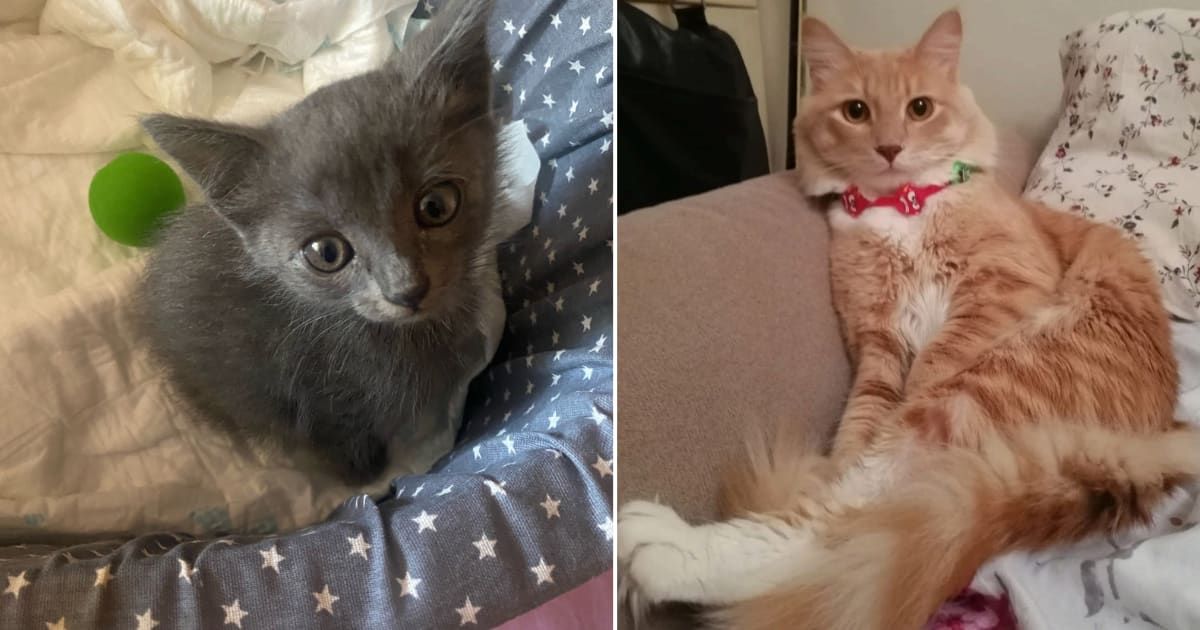 Cover Image Source: VK | kotrastet
It is an emotional experience to see pets grow into adults. One day they are licking their paws waiting for others to guide them, and in a matter of seconds, they are big enough to grapple on their parents. Every moment with them becomes special with their antics and unique way of showering love. Cat Grows is an online community, where pet owners come together to reminisce their memories about their beloved cats. They post photos of their cats growing up, and their experiences through the entire process.
Julia, the founder of this community shared with BoredPanda about her reason behind starting the community, "I was inspired to create 'Cat Grows' both by my own cats and also by sentimentality, which needed material for contemplation." She further explains, "Usually, each publication is accompanied by the owner's story about his pet: the story of his appearance, character, and funny stuff. We often organize themed days on breeds and colors of cats, and every day we talk about cats who need a home. We managed to find new families for dozens of cats. I love it!" Here are 25 adorable pictures from the page that will convince anyone to bring these adorable furry friends into their lives.
1. Adorable eyes staring right into your soul
2. Award for the best expression goes to...
3. Sleeping Beauty
4. Sweet but fierce
5. White fluff of absolute goodness
6. Forever ready for belly rubs
7. Ready for bath
8. Cats can do funny too
9. Eyes never lie chico
10. Bed will always be a priority
11. King of greens
12. Always in the spotlight
13. Grown up to be a handsome gentleman
14. Accessories game- 100/100
15. Lazy Beans
16. Floofy face
17. Together is better
18. From scared baby to zen adult
19. Style to the T
20. Sight to sore eyes
21. Apple of Mom's eye
22. Same expression some years apart
23. Sweetest spot- in mom's hands
24. Love at first Meow
25. Cat's love is fur-real