Traveling is a passion of many people out there. We can explore new locations, interact with people from different regions and taste the finest cuisines from around the world. For every travel aficionado, a Europe trip is probably at the top of the list. Whether it is about admiring the jaw-dropping glory of The Eiffel Tower, riding a gondola through the canals of Venice, or discovering a quaint little traditional cafe in Greece, Europe has plenty to provide in terms of photogenic locations. You can feast on some authentic carbonara or munch on a French baguette in the morning, admire the timeless architectures which stood the test of time, or make lifelong memories with your loved ones while wandering through the cobblestone streets of Rome.
However, no matter where you go for a vacation, taking videos, clicking pictures and journalling your experiences along the way has become a norm to immortalize your sweet memories. However, Roya—who goes by @royaventurera on TikTok—did when she went on a dream vacation to explore Europe with her husband. She shared some snippets on her TikTok in the form of two carousel posts, the second of which was made after the first video blew up.
The people demanded to hear more from Roya's husband, who seems to have quite a sense of humor and his remarks about different European locations, goods, services and people can send anyone rolling on the floor with laughter. Both of her posts which have garnered over one million views, respectively, have definitely inspired some travel bugs among us to put a Euro trip with our spouses, friends, or family on the bucket list.
---
View this post on Instagram
---
1. Different place but same vibes
2. We wonder what could they be suing for
3. Maybe because the goods and services are already expensive
4. When everything seems bland
5. Do Europeans actually hate ice?
6. People just love getting tattoos here it seems
7. It's hard to find cold beer in Europe
8. Every air conditioner ends up being faulty
9. Are they really?
10. Those magnificent cathedrals!
11. Focaccia bread is just another garlic pizza
12. Majority of the British population is common
13. Limited selection of beer
14. Do they hate the French people?
15. Cuisines are similar at times
16. Pay-to-use toilet facilities are common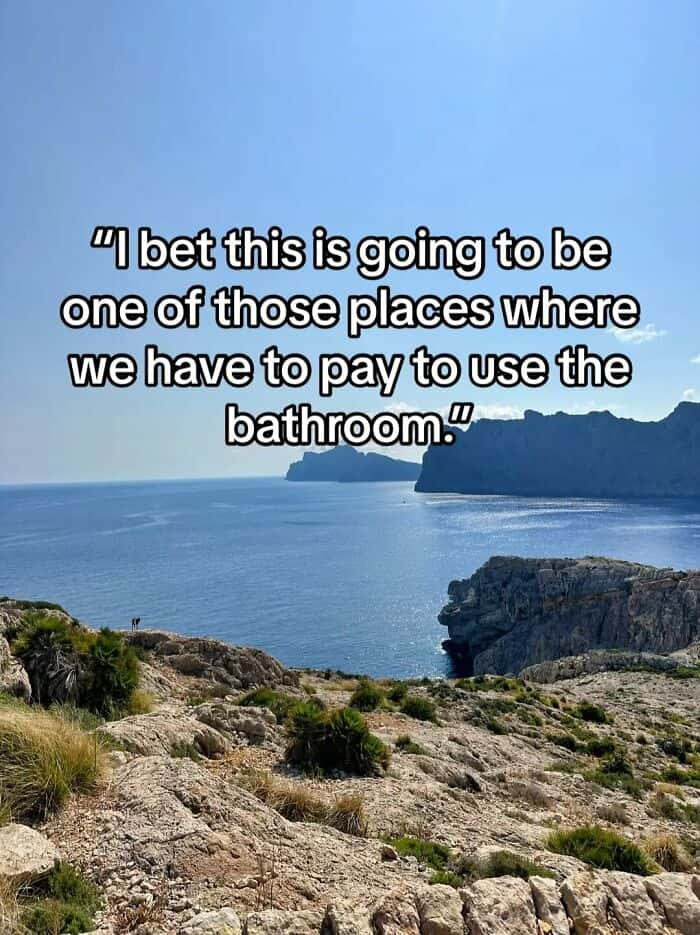 17. Some bags are fashionable in Europe
18. Is there any sales tax there?
19. Airlines are seemingly as cheap as trains
20. Just quit smoking already