17 brilliant ways parents tricked their kids into eating greens and other healthy foods
It's almost impossible to get kids to eat healthy and yet parents keep finding ingenious ways to trick them into eating their greens.
Image source: Getty Images | COROIMAGE Inset: Left:Twitter/@adremily Right:Twitter/@jakedsauls
Editor's note: This article was originally published on December 1, 2022. It has since been updated.
Getting kids to eat their food and primarily greens is a humongous task, as any parent will tell you. Kids love to do the very opposite of what you ask them to do. You pick up early on as a parent that you need to deceive your kid to get them to eat their food. It still isn't easy. Theoretically, reverse psychology should work like a charm but the reality is far from it. Kids catch on to your tactics pretty fast and adapt. They might not be able to string two words together but these devious little creatures can read you like a book. Parents are forced to resort to all kinds of tactics to get them to eat food and some of them are sharing their own, on Twitter, letting other parents onto secrets to take down these scheming bunch of babies.
It all started after Emily Adrian, the author of 'Everything Here Is Under Control and The Second Season took to Twitter and shared what worked on her 4-year-old son. Many parents lauded Adrian for her ingenuity and some shared their own tricks and tips to get their children to eat food. Here are some of the top tips parents shared.
1. Hopped right into it
2. Need leaves

3. White broccoli
4. 'Xperinenting' with greens
5. 'Monster' ravioli
6. Let them fight for it
7. Broccoli trees and snowballs
8. Power Rangers milk
9. 'They're dinosaur eggs'
10. Dinosaurs love their lettuce
11. Frozen peas pretending to be rocks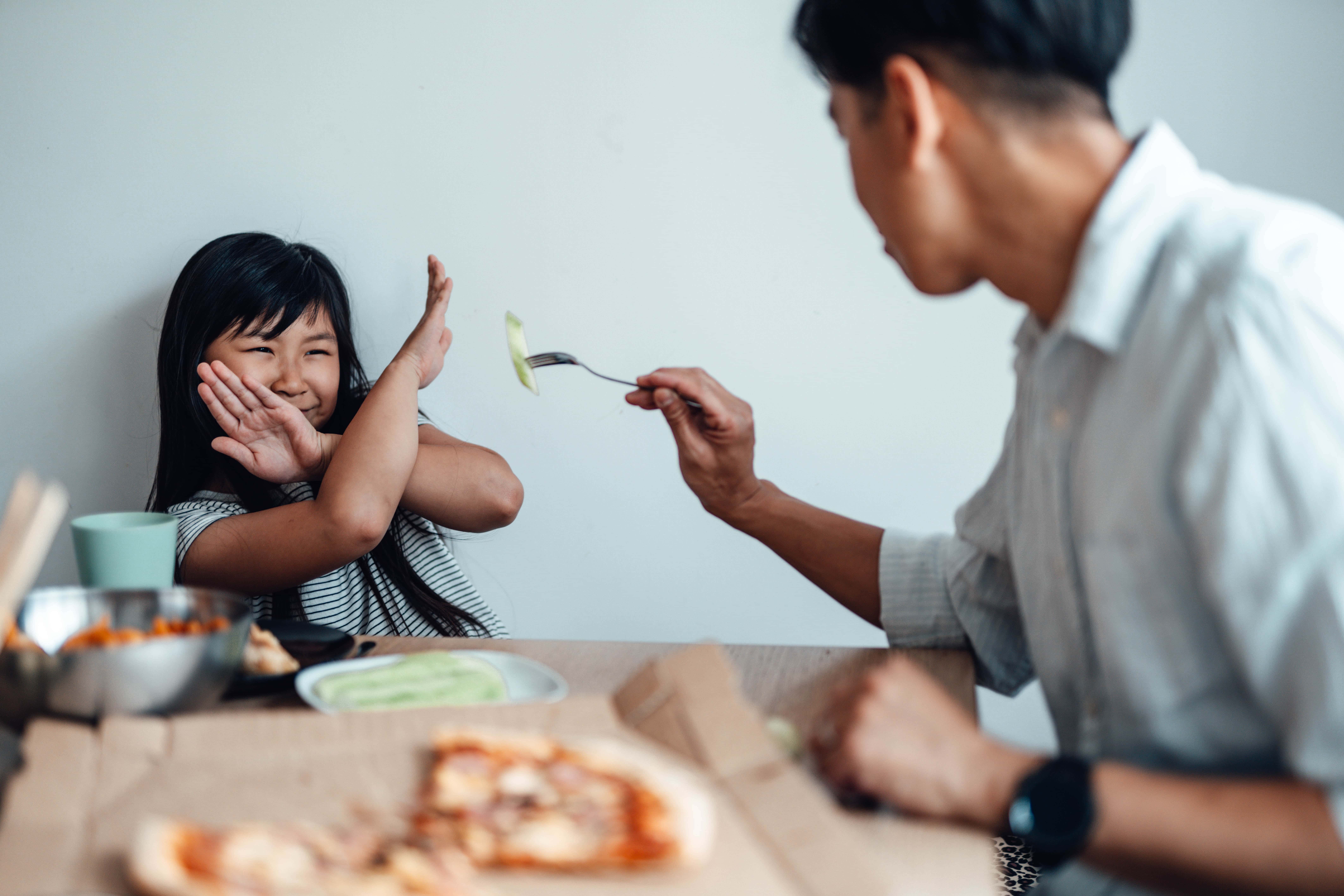 12. The lure of meat yogurt
13. Love them Mickey Mouse noses
14. I'll have a nice green leaf. Thank you.
15. Apple fries
16. If it's chicken.. I'll have it.
17. Hermioninny loves scrambled eggs