Editor's Note: This article was originally published on May 4, 2021. It has since been updated.
Madison Kohout absolutely loved her new apartment in the northeast Arkansas city of Piggott. It was only a week after she moved there from Oklahoma that the 19-year-old realized the truth about her neighbors in the 10-unit apartment complex. "I was looking around at my surroundings to see what there was I could do here, and I saw the sign that said 'Senior Living Apartments,' and I realized I moved myself into a retirement community," the teen told The New York Times. "Once I saw the sign, all the things clicked. I was like, 'Oh, my goodness, I can't believe I did this.'"
Madison's move to Arkansas came about a year after she formed a connection online with Lori Parker of Piggott, a TikTok user who describes herself as "a Preacher's wife, Mom, and Nonna" to her over 65,000 followers. The two quickly developed a rapport on the social media platform by commenting back and forth on the videos they shared. "She just touched my heart," Parker said of Madison. "I felt like I've known her for a long time." After leaving home at the age of 17 following a childhood that she described as one with "a lot of challenges," Madison reportedly grew up supporting herself.
Parker invited the teen to her Arkansas home after Madison said in one video that it had been a long time since she celebrated Thanksgiving with family. Although those plans fell through, Madison later met the Parker family in February. "I just fell in love with her family, and they were so good to me," she said. Parker eventually suggested that the teen moves to Piggott so she could be closer to the family—which includes Parker's husband, Shawn, and their four children.
Madison moved to Piggott from Norman, Oklahoma, in March and started looking for apartments online. Since there wasn't a lot of information about apartments in Piggott, when she finally found a place and signed a month-to-month lease, the teen said she had no idea what she was in for. "She knew I was 19 but never said anything," Madison said of the landlord. "The landlord really liked me." She explained that while the complex was designed for older adults, it was "equal-opportunity housing," which means it could not legally discriminate against renters.
Madison now recalls an odd comment the landlord made when she signed the lease. It was past sundown and the landlord told her she could start moving in that night if she wanted. "No one's going to hear anything," Madison recalled the landlord telling her. "They can't really hear very well." This neighborhood characteristic is just one of many perks that come with living in an apartment complex for older adults, the nursing assistant explained on TikTok where her updates from the apartment complex are a huge hit.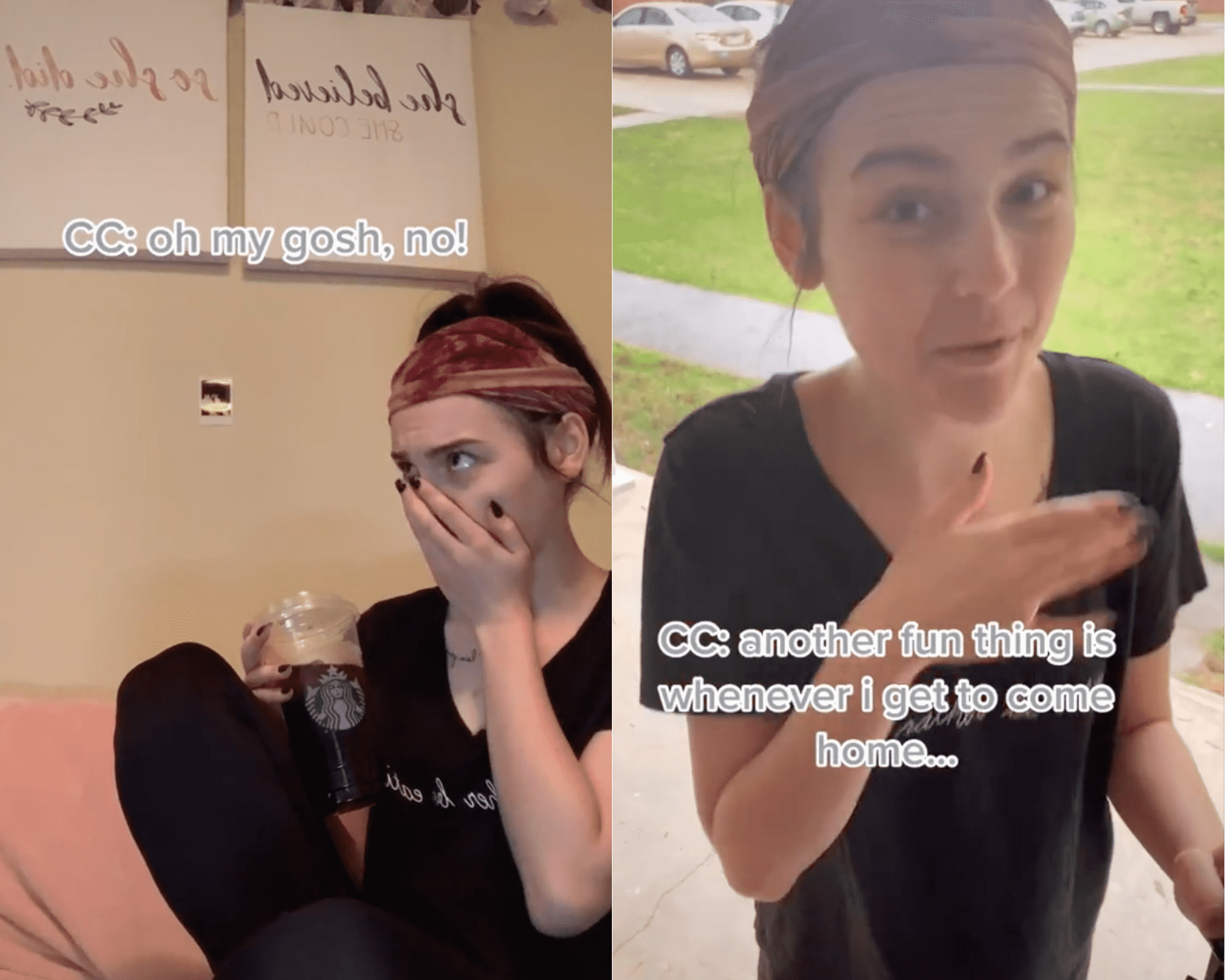 "It's like having extra sets of grandparents," Madison said of her neighbors, revealing that some of them check up on her, invite her over for dinner, and even leave snacks at her door sometimes. For now, Madison plans to continue living in the complex. She hopes to someday write a book, she revealed, about what she's learned from her new neighbors. "They have a lot of stories that have definitely shaped my heart and have touched my heart, and I think a lot of people would benefit from them," she said. "I got lucky enough to be able to hear them all."